It is always a surprise when Banksy murals appear on the city streets overnight. This March, several new creations by the most-known street artist were discovered in the unassuming Brooklyn neighborhood of Midwood in New York. This time, Banksy takes the streets of Paris, France!
A whole series of new Banksy murals has recently been discovered in Paris, most of which take aim at the French government, urging to change the paradigm on the migration issue. The most prominent works by the elusive British artist include a depiction of the masked rat holding a sharp box cutter, which was found on the traffic sign next to the Paris 20th-century architectural marvel – the Pompidou Centre, and a mural depicting a girl spray-painting pink wallpaper over a black swastika, which appeared around Porte de la Chappelle. The latter, unfortunately, has already been partially obscured by brown and blue spray paint.
Other Banksy works include a mural portraying a man with a saw, who offers a bone to a three-legged dog, a sophisticated rat couple looking up at the iconic symbol of the French capital – the Eiffel Tower, and a large mural that apparently draws inspiration from the iconic portrait of Napoleon Bonaparte by Jacques-Louis David, titled "Napoleon Crossing the Alps." Here are several photos from Banksy's official Instagram page.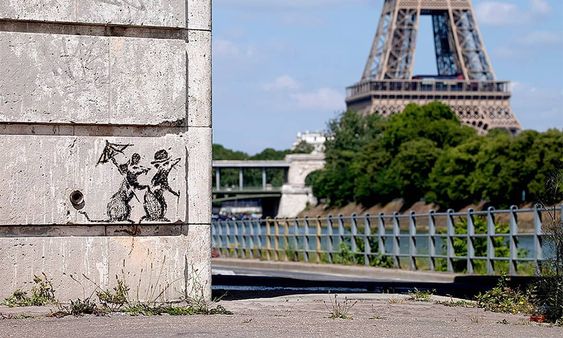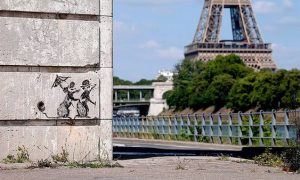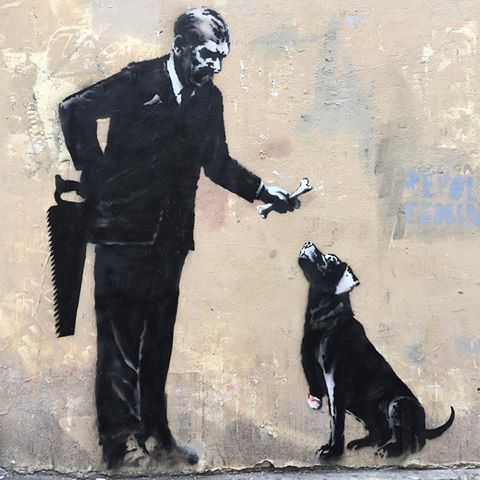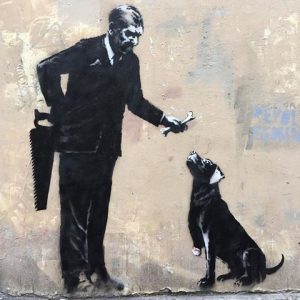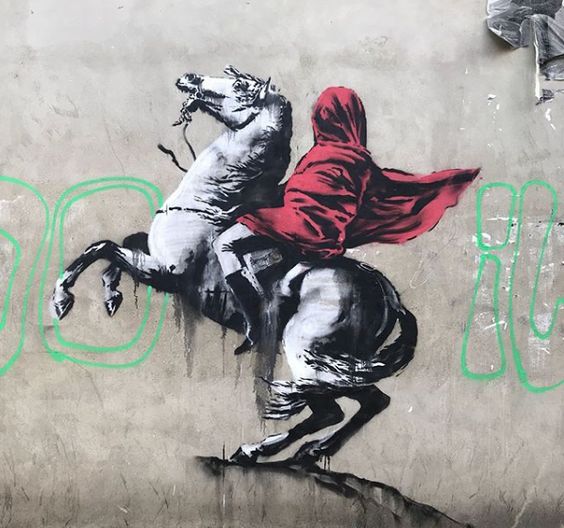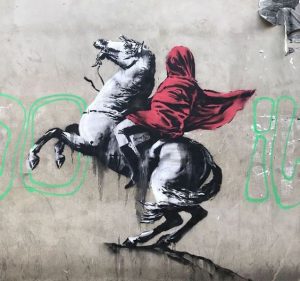 It is also worth noting that since Banksy art is very valuable and expensive these days, some of the artist's murals discovered in Paris have already been covered with plexiglass sheets to prevent them from being destroyed. The same we do in New York as Fine Art Shippers was chosen to move a gorgeous Banksy mural depicting a seal with a ball from its current location in Midwood, Brooklyn to a secure place.
Photo credit: Banksy/instagram.com/banksy/