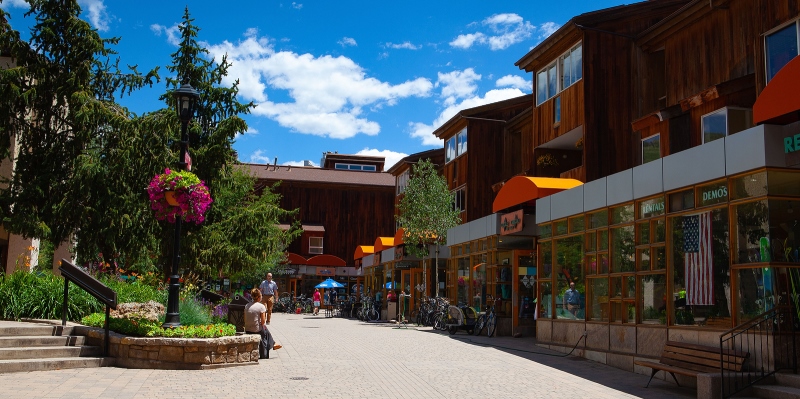 Vail
Fine Art Shippers offers fine art moving services in Vail, Colorado, to collectors, artists, and art lovers. This small city surrounded by mountains plays an important role in the development of American art.
Vail is a famous ski resort known for its beautiful landscapes, unique atmosphere, and endless activities. However, it is also known for its art, especially the annual Vail Arts Festival that attracts collectors, artists, and art lovers from around the world. About 60 artists from different American states take part in this important art event to present their paintings, sculptures, and other artworks to art connoisseurs.
Except for the festival, Vail is known for its galleries offering art for every taste. These include Raitman Art Galleries featuring landscape and abstract paintings by local and national artists and Christopher Martin Gallery that has an amazing selection of abstract paintings, photographs, sculptures, and mixed media art by such artists as Mital Patel, Jeff Muhs, and David Middlebrook, among others.
Vail International Gallery deserves special mention. This prestigious gallery that we are very proud to work with presents artworks by talented emerging artists from the USA, Western and Eastern Europe, along with the works by the acclaimed masters of the 20th century. The gallery offers several rotating exhibitions per year and takes part in high-level international art fairs, including SCOPE Miami Beach held during Miami Art Week.
Vail Fine Art Gallery is another exciting gallery featuring museum-quality art, from European masterpieces to Socialist Realism and Russian Impressionist art. Its selection features works by Renoir, Joan Miro, Fedor Zakharov, Nicolai Timkov, and other notable European and Soviet artists.
Such rich art life makes it understandable why fine art moving services in Vail are always in demand. Fine Art Shippers has long been providing art logistics services in this area, and we would be happy to help whether you need to ship fine art to or from Vail.
Our art shuttles visit Colorado every 3 weeks to provide professional fine art moving services in Vail, Aspen, Denver, and other cities. They are specially designed to ship delicate and fragile art safely and can deliver your pieces anywhere in the United States. Our drivers have rich mountain driving experience and can ensure the safety of art in transit in any weather conditions.
If you want to join our art shuttle or know the shipping rate, fill in our free quote form online. In case you have questions about our fine art moving services in Vail, do not hesitate to contact our team. We will be happy to help.