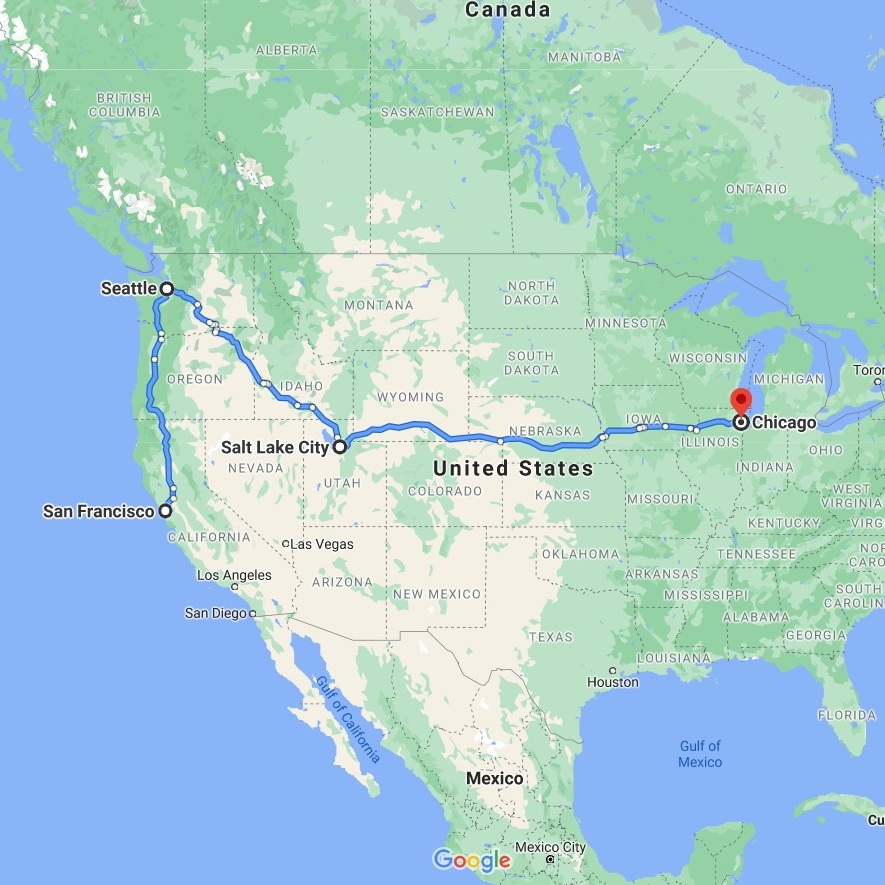 Our cross-country art shuttle is now on its way to California, delivering artworks and antiques from the East Coast and the Southwest. In California, we will visit Los Angeles, Pasadena, Santa Monica, Malibu, Piedmont, and finally San Francisco. On May 23, our art truck will leave the Golden State, heading to Washington first and then to the Mountain States and the Midwest. Now let's look at our art shuttle San Francisco – Seattle – Chicago in detail so you can make sure that joining it is the right decision.
Art Shuttle San Francisco – Seattle – Chicago
First of all, it should be noted that our art shuttle San Francisco – Seattle – Chicago is a consolidated one, meaning that we ship artworks from different clients in one truck along the same route. What it means for you is that the cost of shipping is much more attractive as compared to the individual art transportation solutions, while the high level of service is still the same. You can easily check it out by requesting a free shipping quote online.
From San Francisco, our shuttle will go to Seattle in Washington, where we will have a stop to deliver the items and pick up the new ones. After everything is done, we will head to Salt Lake City, Utah, the next stop on our route. On the way from Salt Lake City to Chicago, Illinois, we will also be able to visit Omaha in Nebraska, so be sure to contact us in advance if you want our team to make a stop there.
After arriving in Chicago, our team will make deliveries in and around the city. We can also pick up artworks that need to be delivered to the East Coast, as the truck will then go to New York. Whatever your route and requirements, please do not hesitate to contact Fine Art Shippers. Our art shuttle San Francisco – Seattle – Chicago is quite flexible to meet any need.