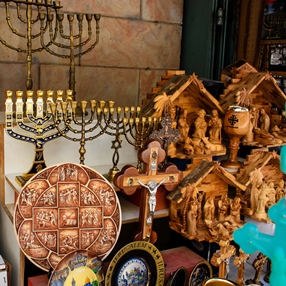 Whether it comes to vintage furniture or a valuable set of fine china, antiques add both substance and style to a home. However, to find the right antiques is not that easy, and you definitely need some experience when choosing something special for your collection, especially taking into account all those fakes in the market. Moreover, even if you find a truly unique object, you may still face a problem, this time related to the transportation of your newly acquired treasures. How are you going ship antiques so that they arrive intact? In this blog post, we will share with you several useful tips on this matter.
As you probably know, at Fine Art Shippers, we ship fine art for galleries, auction houses, art dealers, artists, and collectors both across the United States and internationally. However, we also ship antiques of any kind, from valuable furniture pieces and musical instruments to Art Deco sculptures and religious artifacts. Our expertise and attractive pricing allow us to be the number one choice for both art business professionals and private clients who need to safely ship antiques without breaking the bank. Thereby, if you are looking for the best way to transport your precious possessions, Fine Art Shippers is always a good option! Anyway, whether you plan to hire our team or want to do everything yourself, the following tips will help you ship antiques to wherever they need to be safely and securely.
Since shipping old books and shipping valuable sculptures are not the same, you need to identify your antiques and learn more about their handling and shipping requirements.
Everything may happen in transit, so it is never superfluous to insure your antiques beforehand. Luckily, most professional fine art shipping companies offer art insurance services to meet any need.
Carefully pack your antiques.
If you want to ship antiques, make sure they are properly packed and ready for their transportation. Keep in mind that in most cases, you will also need to crate your valuables as it is the best way to get them in pristine condition.
Find reliable art shippers.
Finally, you need to find a reliable company specializing in shipping fine art and antiques. After all, even if you take care of every detail of the transportation process, only reliable art shippers can guarantee that your antiques are delivered safe and sound.
Whatever your shipping needs, Fine Art Shippers is always at your disposal! We will ship antiques for you in the safest and most cost-effective way tailored to your particular situation!