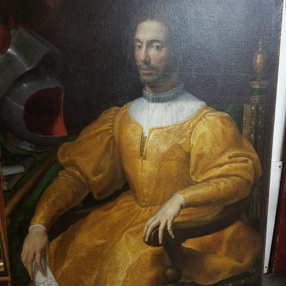 Do you know where to find artwork by Old Masters in NYC? We are now talking about original museum-quality paintings and other pieces created by talented European artists before 1800. Such works are indeed very valuable, so it is not surprising that Old Masters have always been in high demand among serious art collectors. So where to find such a masterpiece for sale in NYC?
Fine Art Shippers is pleased and excited to introduce Grassi Studio that is definitely one of the best places in NYC to find artwork by Old Masters. We are really happy to know these wonderful people and very proud that they have chosen our art logistics company to work with them. Our team had an amazing experience handling original Old Master works for Grassi Studio, and now we want to tell you more about it.
Grassi Studio
Grassi Studio is a family-owned business with over a century of experience in buying, selling, and restoring Old Master paintings and other works of art. It was established in the early 20th century in Florence, Italy by Luigi Grassi who had been active there as an art dealer since the 1860s. For today, Grassi Studio is a father-son partnership of Marco and Matteo Grassi. Marco Grassi, the father, is a highly reputable conservator who has a well-equipped studio in the SoHo neighborhood of NYC, serving a number of important private collectors and art business professionals. Matteo Grassi, the son, is a respected dealer of European Old Master paintings, who is based in France. For today, the Grassi family partnership that has participated at various international art fairs since 2004 offers collectors just an amazing opportunity to purchase museum-quality masterpieces for their private collections. At Fine Art Shippers, we definitely recommend Grassi Studio to everyone who wants to find artwork by Old Masters of the highest quality!