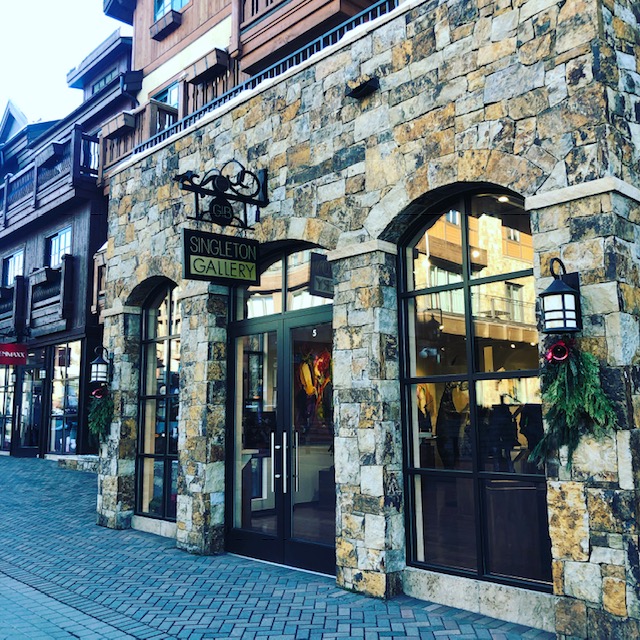 As you already know, Fine Art Shippers has an art shuttle going from New York to Denver. However, it does not mean that we work only in Denver. Fine Art Shippers operates all over Colorado, delivering fine art to many cities throughout the state. For example, we frequently ship art to Aspen and Vail, two premier ski resorts in the West. During our recent trip to this beautiful region, we had a chance to learn more about its fascinating art scene. It is needless to say that there are many amazing galleries in Aspen and Vail, but one of them deserves special attention. We are now talking about Gib Singleton Gallery, a gorgeous art gallery in Vail that is definitely worth visiting!
Gib Singleton Gallery
As the name suggests, Gib Singleton Gallery is a fine art gallery almost entirely dedicated to the work of Gib Singleton. Gib Singleton (1935 – 2014) was an American sculptor specializing in bronze sculptures inspired by the Bible and the American Old West. His impressive creations are displayed in many museums worldwide, including the Vatican Museum in Rome, the Museum of Modern Art in New York, the United States Holocaust Memorial Museum in Washington, D.C., the Museum of Biblical Art in Dallas, Yad Vashem in Jerusalem, and the Olympic Museum in Lausanne. Gib Singleton Gallery in Vail also features a significant collection of Singleton's bronze sculptures, which makes this art gallery a must-visit destination for many collectors and connoisseurs of modern bronze sculpture. Very recommended by Fine Art Shippers!