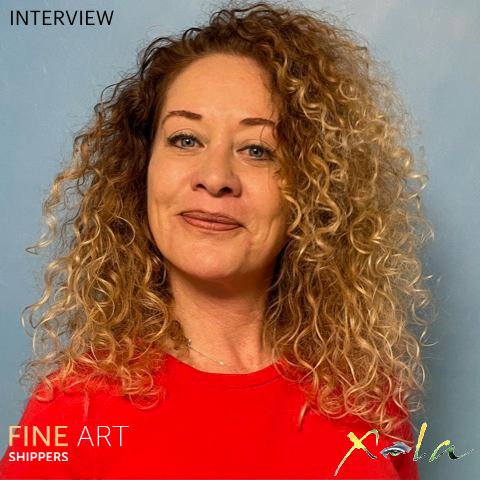 Alexandra Kellner-Galili (Xela) is an Austrian-born artist residing in Amsterdam. Fine Art Shippers spoke with her about her spiritual journey, which encompasses practices like kundalini yoga and shamanism, as well as her love for oil painting.
Artist Talk: Xela on the Spiritual in Art
Can you tell us a little about your artist journey? What motivated you to become an artist?
Xela: I was born in Salzburg, Austria. As a kid, I loved crafting and soon got into oil painting. I never attended art school, and pride myself on being an autodidact. By 20, I had my first art show in Salzburg. Yet, coming from a family with a rather pragmatic view of life, I didn't have the courage to fully commit myself to art until I began traveling in my early twenties. In my early twenties, I went to Australia, which struck me with its colors, nature, and wildlife. My next trip was to South Africa, where I spent six months and had a chance to display my art. At the age of 28, I decided to spend six months in Amsterdam, attracted by its dynamic art scene. But life had other plans, and I ended up staying for two decades, where both my daughters were born and raised. During this time, I connected with international artists. I also got into Kundalini yoga, a spiritual form of yoga, which significantly changed my art. Now, I mix all these influences—African art and Kundalini yoga—into my artwork, and I love it.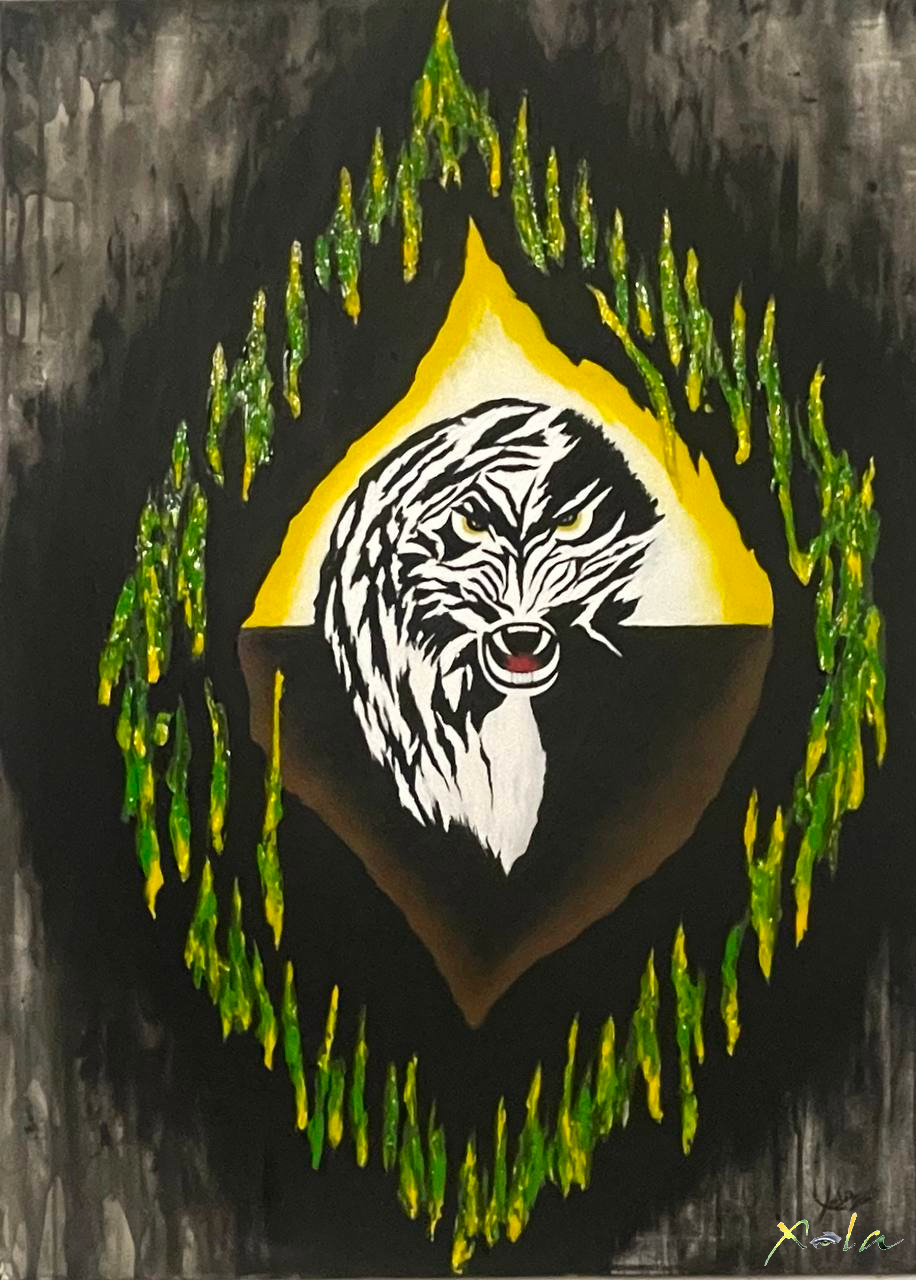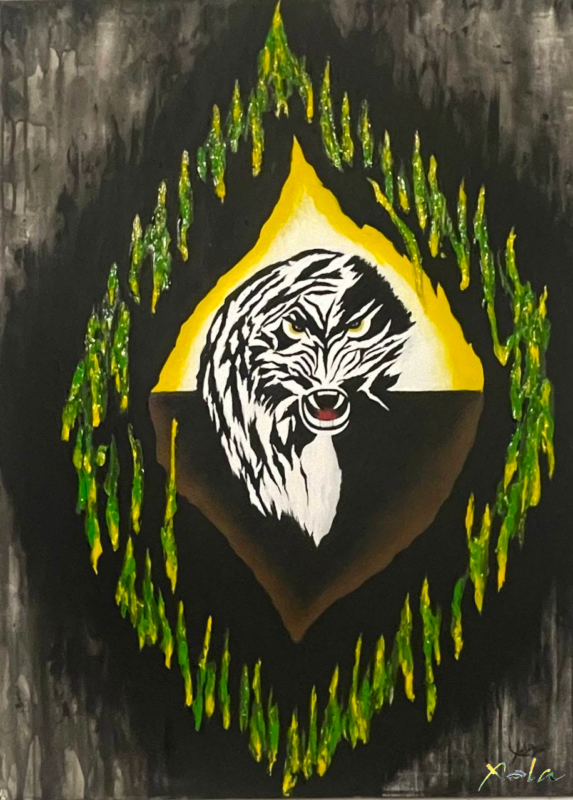 How would you describe your artwork?
I would say it's surrealistic. My preferred medium is oil, but I sometimes use acrylic as well. I prefer oils because they allow for experimentation and layering. The effect you can achieve with it is much more pronounced than with acrylic. Whatever I create, it's always 100% me, the reflection of my thoughts and perceptions. I create both abstractions and figurative works, and usually, it's hard to explain why I choose this or that form—I simply go with the flow. While I'm not religious, I'm deeply spiritual. I'm also very sensitive to the world around me; I love to experience it through my senses.
What does the spiritual side of life mean to you?
To me, it's about feeling the non-material part of the world, something that you can't intellectualize and explain. For example, I recently took a shamanistic course, and through it, I discovered my totem animal, the panther. This revelation made sense as I've always felt a connection to this animal, and panthers feature prominently in my artwork.
How has kundalini yoga complemented your art?
I've been practicing Kundalini yoga for almost twenty years and have been teaching it for the past fourteen years. I also completed a course that is recognized in the Netherlands as a therapeutic practice. Kundalini yoga is powerful and intense. Often referred to as "complete yoga," it encompasses meditation, breathing, and physical exercises. Its impact can be felt almost immediately, restoring your balance within minutes. In my life, the practices of kundalini yoga and painting intersect. Painting serves as a form of meditation to me. It allows me to process thoughts and often sparks new ideas as I work – it's a truly wonderful experience.
Can you tell us about your creative process? Do you have any type of routine?
Every time it's different. Sometimes I begin with a clear idea, but often the final result differs from my initial vision. Sometimes, I sketch first and then develop the piece. Each creation is a new adventure for me.
I'm particularly fond of a special red color, which is my absolute favorite. I've stocked up on many tubes of it because it can be hard to find in Amsterdam. While I love experimenting with various shades, there are several colors that hold a special place in my palette: vibrant green, yellow, black, and blue. You can immediately notice that in my paintings.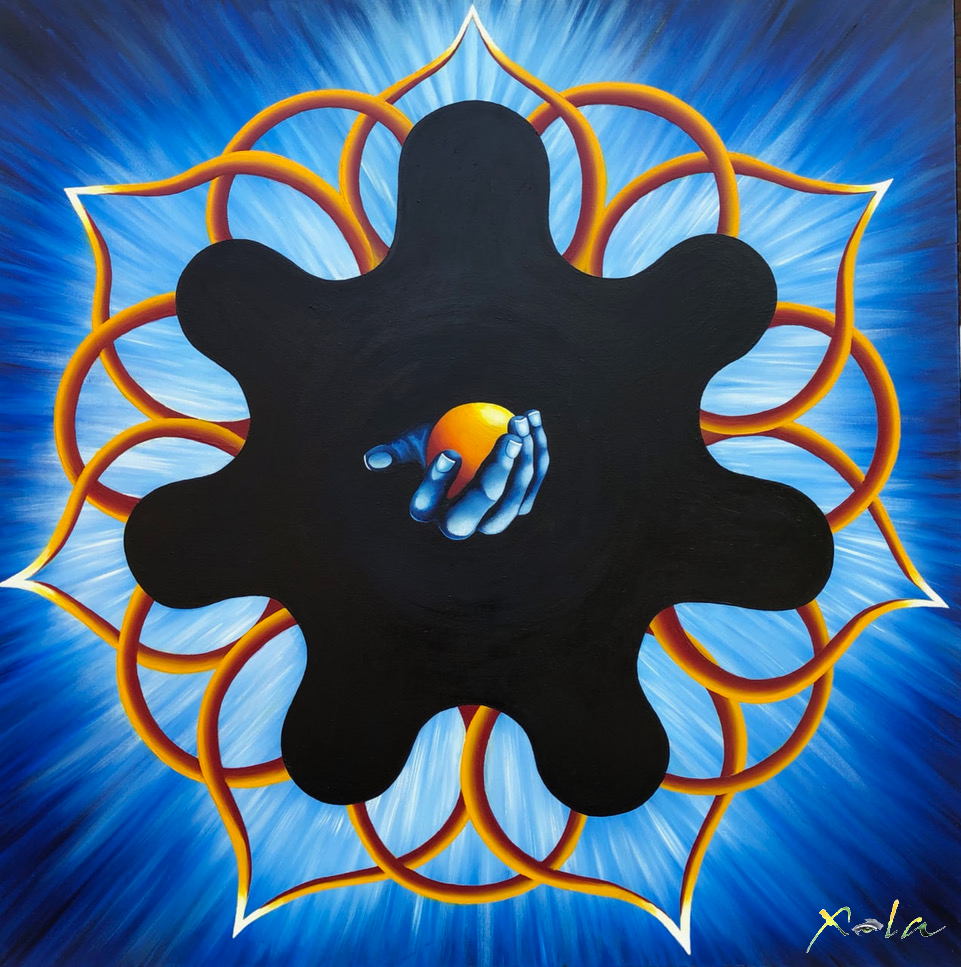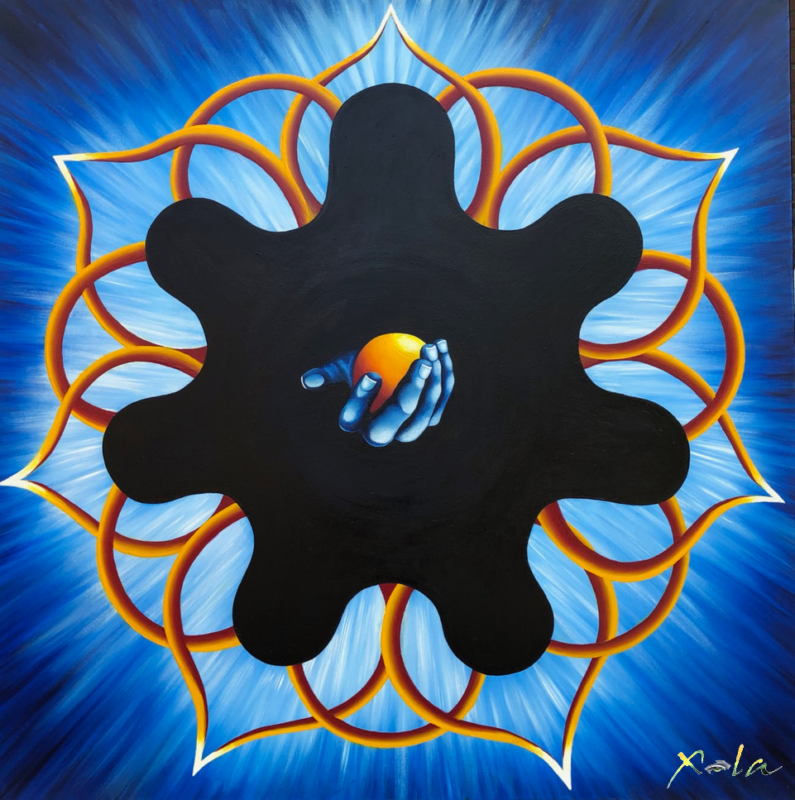 Photo courtesy of Xela