With partners and representative offices in Moscow and St. Petersburg, Fine Art Shippers successfully serves artists, antique dealers, collectors, galleries, and museums all over the country. We ship fine art to/from Russia all the time, helping the local art community develop and establish strong relationships with the rest of the world. This is an amazing job that additionally allows us to discover some truly great places, such as Sergei Bobovnikov's apartment in St. Petersburg. Earlier this year, we were lucky to visit this outstanding place designed by its owner in Stalinist style.
Stalinist Style Apartment in Contemporary St. Petersburg
Stalinist style apartment in contemporary St. Petersburg is not a political statement; it is a design solution that takes the visitors back in the USSR of the 1930s. The unique apartment, which looks like a museum exposition, belongs to Sergei Bobovnikov, a well-known Russian dealer of antiques and vintage furnishings. He started this project with the idea of designing a special place in a style of the early soviet-era senior bureaucrat and ended with a truly magnificent renovation with strong notes of Art Deco and Stalin Empire.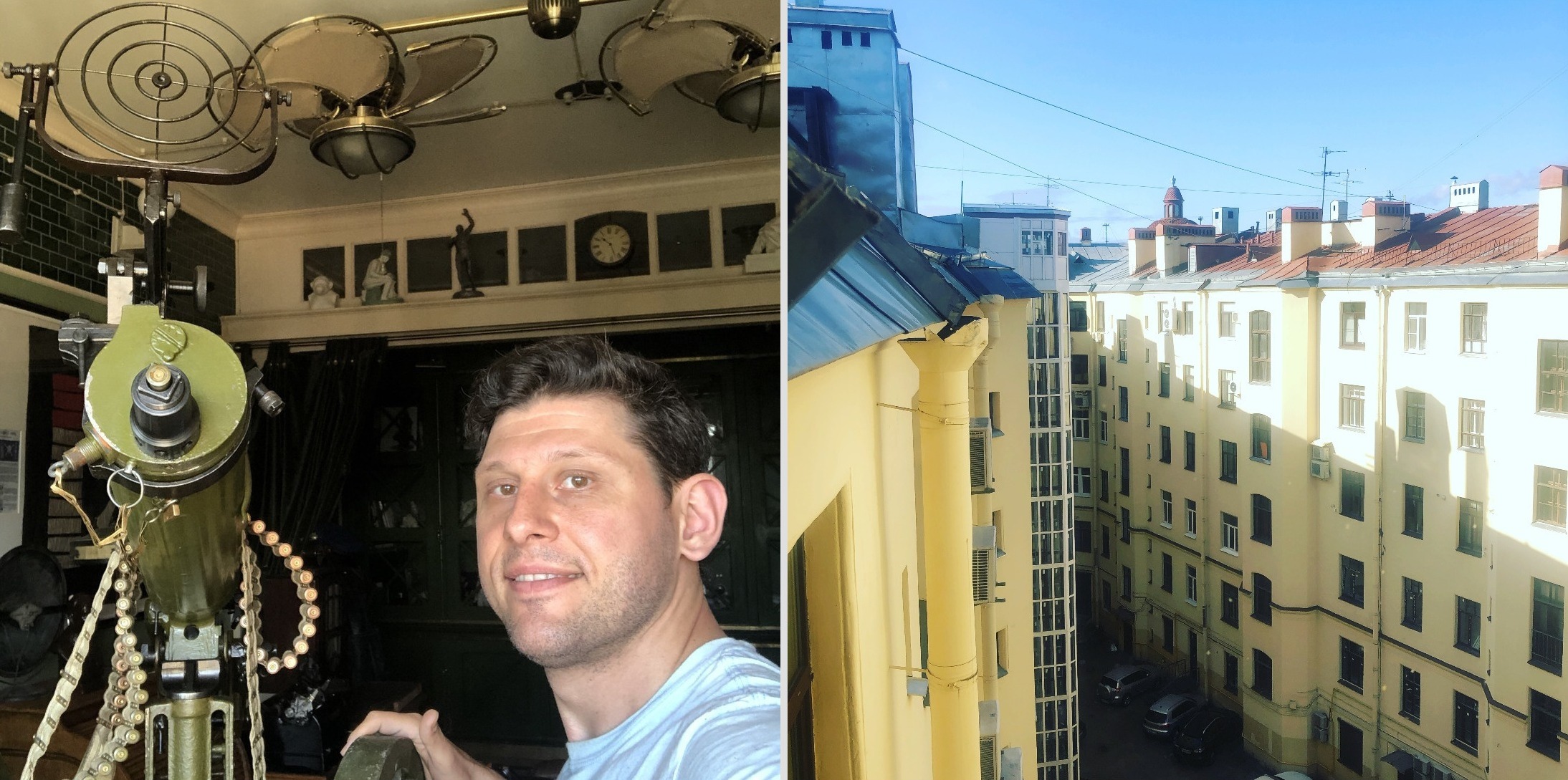 Being in Sergei Bobovnikov's apartment is like visiting Russia after the Bolshevik Revolution. The owner has designed it with attention to even the smallest details. The phones, the bathtub, the kitchen, the floors, Socialist Realist art – everything in Bobovnikov's apartment comes from that historical era. Uniquely arranged pieces create a memorable atmosphere that perfectly matches the overall concept of the project. It is interesting that all of the items in this amazing apartment serve their direct purposes until they find their buyers. Sergei Bobovnikov is a professional antique dealer, and he is not afraid to part with objects, even the rarest ones. Instead, he spends much of his time and effort searching for new authentic Stalin-era items for his apartment.
At Fine Art Shippers, we highly recommend that you check The New York Times article to see some great pictures of Bobovnikov's apartment in St. Petersburg. You will be amazed by this original place in Stalinist style.