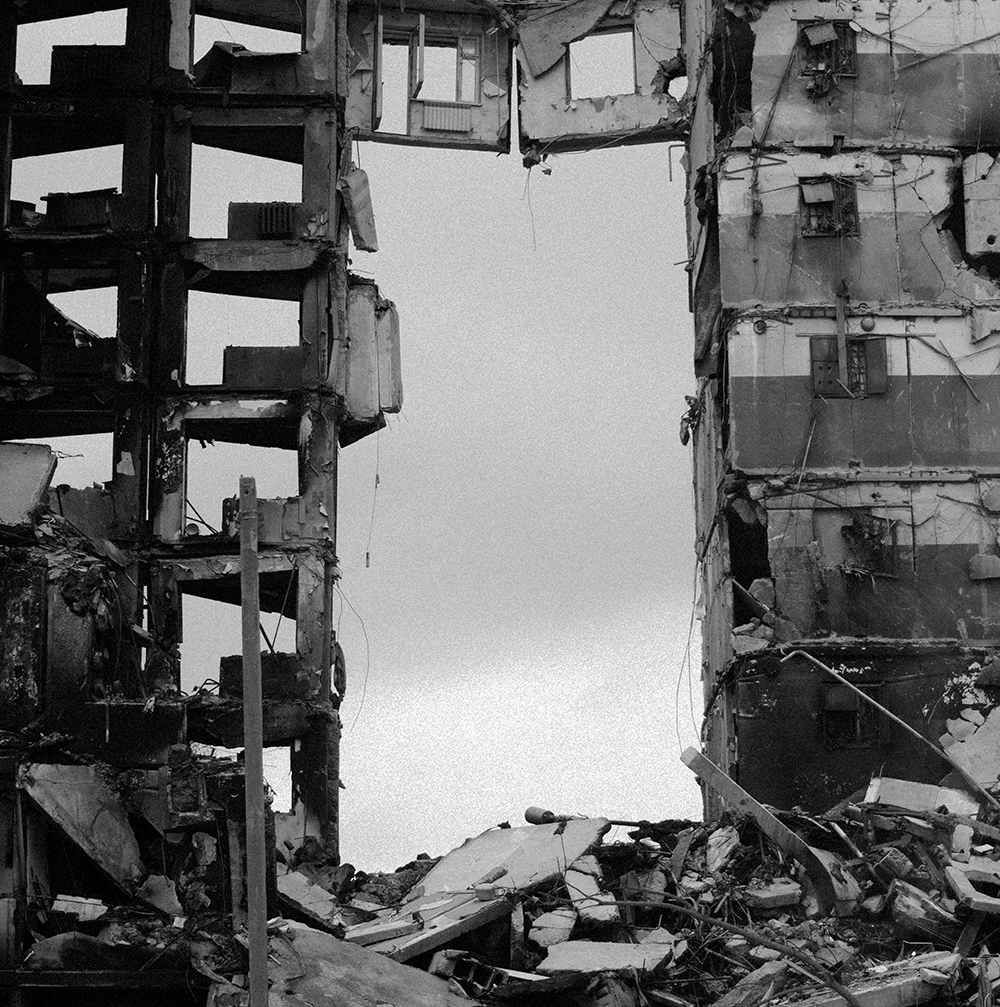 It has already been five months since Russia invaded Ukraine and started sowing chaos and havoc on a peaceful land. The war became a deep bleeding wound for the Ukrainian nation that continues to fight for its freedom and future. In these troubled times, we want to draw your attention to the Ukrainian photographer Vera Blansh and her timely photo project titled "Tribunal." The artist aims to document and show Russia's crimes to the whole world with the hope that the aggressor will be brought to justice. Let's take a better look.
Tribunal: Vera Blansh's Photo Project Documenting Russia's War Crimes
"Tribunal" is a monochrome series of photos exploring the grim realities of the war-torn country. In her project, Vera Blansh created an unusual aesthetics that shocks you with its naked sincerity. No, you wouldn't see excessive gore in her artworks – the photographer uses exquisite language, allowing her to tell the story, ask rhetorical questions, and express the emotion through the lens of a camera.
Shelled streets, half-destroyed buildings, tons of scrap metal that once was used by people who commuted to work or traveled to other places – this is the atmosphere that you plunge into from the moment you look at the black-and-white pictures. The mood of the photo project is indeed depressive, and yet it is thought-provoking because human tragedy often makes you rethink things and question life in the larger context. At the same time, "Tribunal" is not only about the dire state of affairs; it is a visual story about hope. At the end of the day, Vera Blansh captures people and their mind's landscapes. Soldiers, volunteers, and civilians are the daily heroes of her works. You can feel pain in their postures and see the light in their eyes.
Vera Blansh was accredited by the Armed Forces of Ukraine and spent a lot of time on the frontlines, including Bucha, Irpin, Borodianka, Sloviansk, and Kramatorsk. The painter and photographer documented the crimes of war in their primal state. To become a war photographer, she had to put her fashion photography career on hold and wear a tactical vest. Before the Russian invasion, Vera took photos for several influential magazines such as Vogue, Marie Claire, Harper's Bazaar, DOCU MAGAZINE, and Labotanica. Her works were exhibited in the US, Denmark, Hong Kong, and Belgium. In 2021, she released an art book called "Opera Lingua."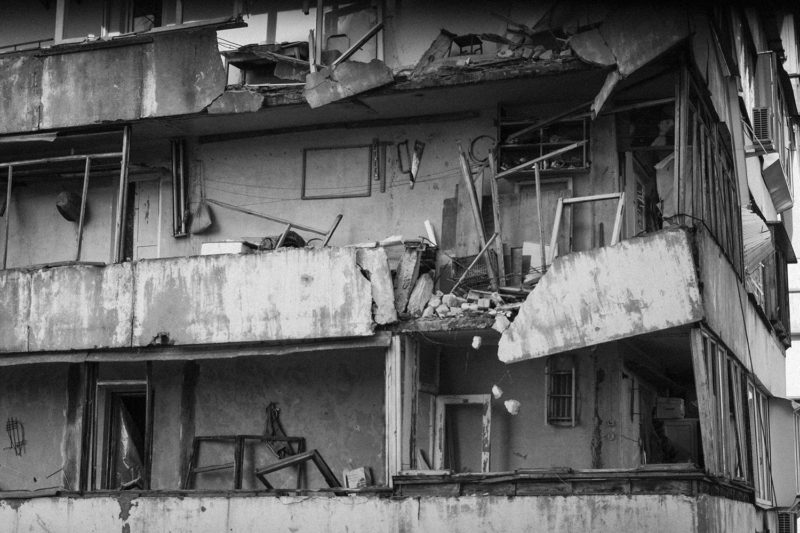 At Fine Art Shippers, we are thrilled to have a chance to tell you about Vera Blansh and her important photo project. Take time to check it out for yourself.
Photo courtesy of Vera Blansh