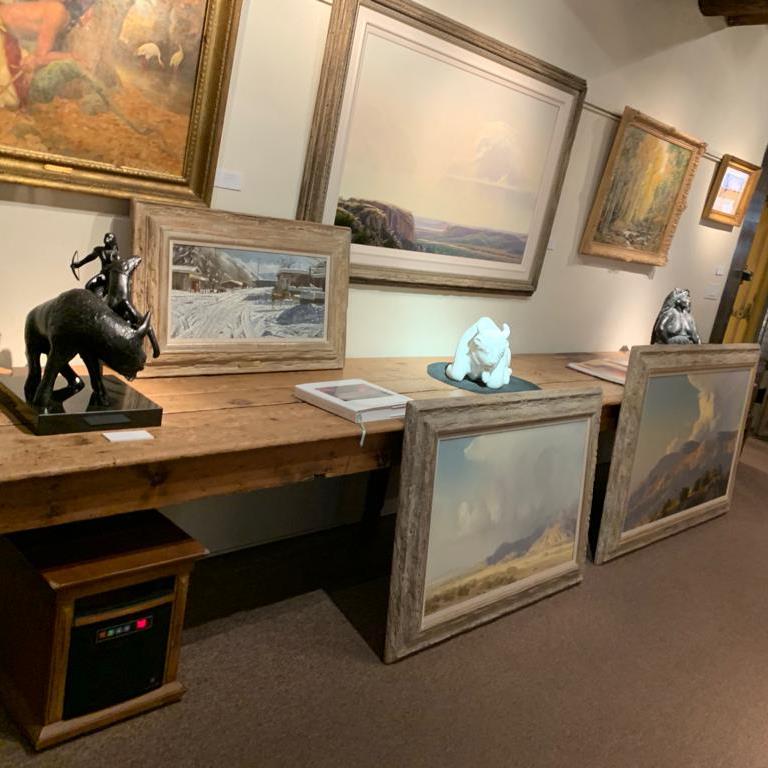 New Mexico harbors some of the earliest evidence of human life in the United States. This state is a vibrant blend of Native, Hispanic, and American influences that are still palpable in its every corner. The Puebloans residing there had an especially significant influence on the way New Mexico looks today, from unique architecture that blends Native and European styles to intricate pottery work, a craft that has been preserved by local communities for thousands of years. If you want to see the artistic side of this multicultural place, here are five amazing New Mexico art galleries that you have to visit in Santa Fe.
Top Five Must-Go New Mexico Art Galleries You Don't Want to Miss
Nedra Matteucci Galleries
Nedra Matteucci Galleries, located in downtown Santa Fe, is known for its collection of 19th-20th century American art. It was founded in 1972 and since then has built quite a collection of American impressionist and modernist works of art, as well as the pieces created by the Taos Society of Artists. Apart from paintings, the gallery has a gorgeous sculpture garden, a quiet sanctuary full of greenery, with a tiny pond sitting in the middle like a precious jewel.
The Rainbow Man
The Rainbow Man stands out among other New Mexico art galleries, as it has one of the biggest collections of antique and contemporary Native American and Hispanic art. It features hand-made and vintage jewelry, folk art pieces, and many other types of arts and crafts by various local artists.
King Galleries
To see how the old craft of Pueblo pottery flourishes in the present day, visit King Galleries. The gallery mainly focuses on showcasing contemporary pottery and does so with respect and attention to detail. It also owns an impressive selection of antique ceramics.
Canyon Road Contemporary Art
Canyon Road Contemporary Art has existed for over 35 years. It is located in a spacious historic building and has a small sculpture garden. The gallery permanently represents 30 artists, offering a large selection of works in unusual mediums, such as gemstones and fused glass.
Form & Concept
This gallery aims to provoke a conversation around the terms "form" and "concept," which are used in the contemporary art world so often that they begin to lose their meaning. Form & Concept frequently holds experimental multi-media art installations and exhibits contemporary sculpture and pottery. Its sister gallery located in the same building, Zane Bennett Contemporary Art, offers an interesting selection of modern and contemporary paintings.
We hope you will enjoy exploring the colorful world of New Mexico art galleries. Use this list as a guide to assist you in starting your art journey.