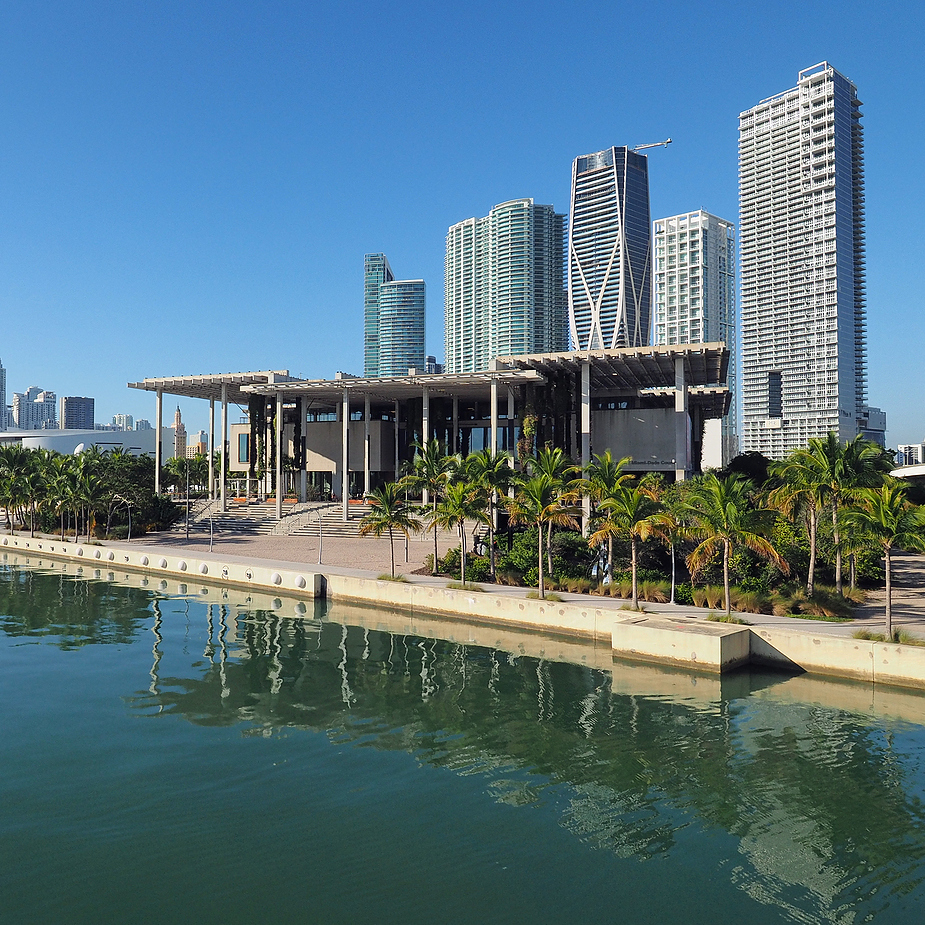 Miami is home to a proud art community that inspires the whole US and the world with its innovative projects, institutions, and fairs. Here, in southeastern Florida, every art lover can find something close to their heart. Whether you are a foreigner or you have never been to Miami in your life, you should visit this magical city and wander the halls of the best Miami art museums. Below you will find your travel bucket list for 2022.
Top 5 Miami Art Museums You'll Want to Visit in 2022
The Pérez Art Museum
Jorge M. Pérez Art Museum of Miami-Dade County, or just the Pérez Art Museum, has been a flagship institution of its kind since 1984. It houses an impressive collection of international art of the 20th and 21st centuries. While the building spans 120,000 square feet inside, it is a façade with hanging gardens that speak volumes.
The Bass
The Bass is another contemporary museum in Miami. There, you will enjoy a variety of works by mid-career and established international artists. Apart from exhibition activities, it also features education programs for guests of all ages, which makes the whole visitor experience even more valuable.
The Wolfsonian
The list of the best Miami art museums wouldn't be complete without the Wolfsonian-FIU. FIU stands for the Florida International University, which explains the nature of the institution. Not only is it a museum but also a library and research center that holds two collections of a total of 180,000 pieces. More than that, you will find it in the historic Art Deco District, an integral part of Miami's art scene.
Rubell Museum
Rubell Museum stores officially one of the biggest private collections of contemporary art in North America. The family collection consists of about 7,200 artworks by more than 1000 artists. It is very diverse in nature due to the broad geographic distribution of artists whose works are represented by one of the best Miami art museums as of today.
Museum of Graffiti
The Museum of Graffiti is the only art museum in the iconic Wynwood district. It runs regular indoor and outdoor exhibitions featuring some of the finest graffiti by a number of talented street artists.
If Not Enough
This list of Miami art museums will help you learn about the must-visit destination in the city. If you crave more, consider visiting art galleries, festivals, and fairs as well. Miami will not let you get bored.