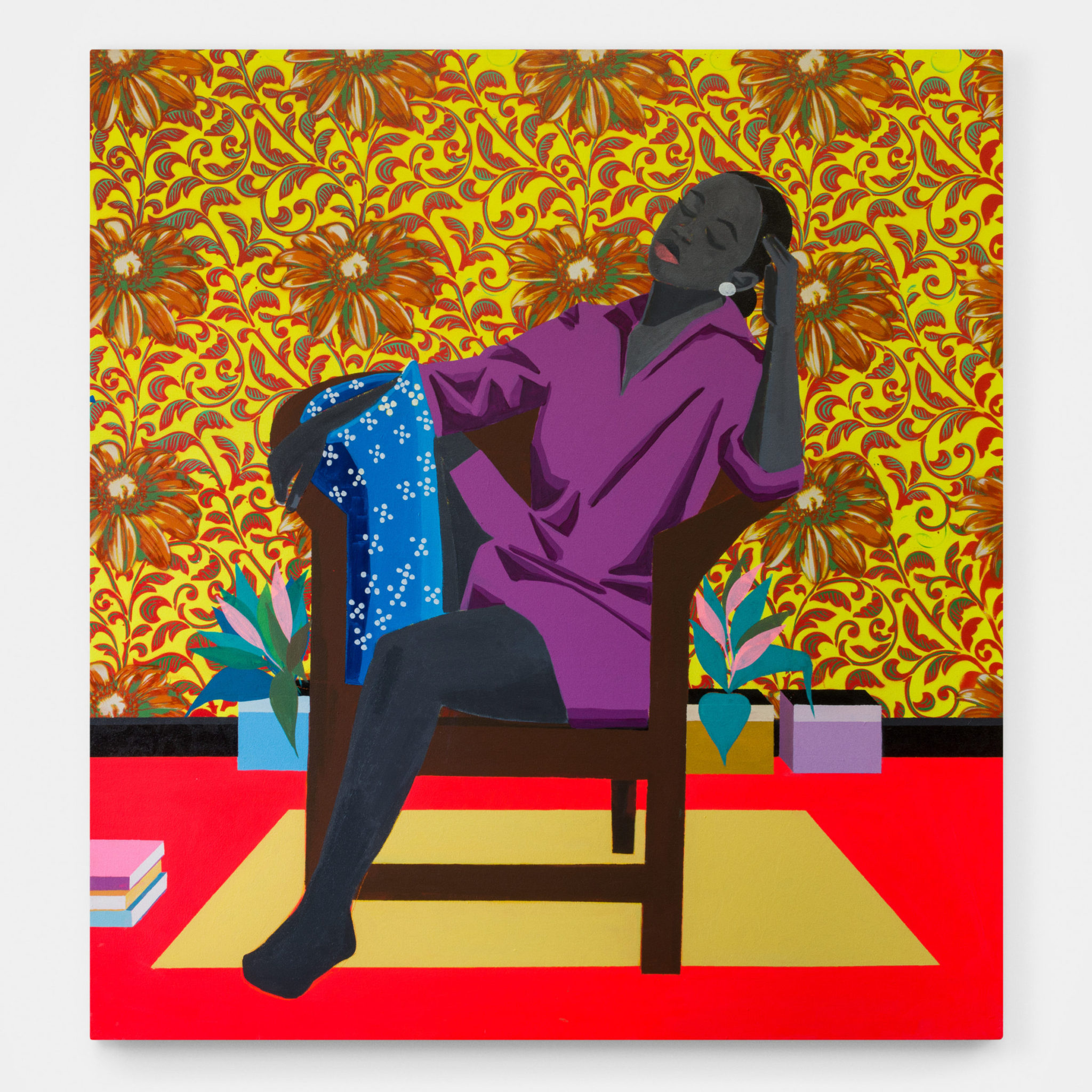 On October 12, JD Malat Gallery will present a debut exhibition by Tega Tafadzwa, titled "RWENDO – WHICH MEANS JOURNEY." As many as 15 new paintings by the contemporary Zimbabwean-born artist will be on view in the venue in London until November 7, 2022. The show will be co-curated by Africa First, a progressive platform aiming to support and promote artists and their art from the continent. So, what type of "rwendo" does the artist mean in particular? Let's figure it out.
October 12: Tega Tafadzwa's Debut Exhibition at JD Malat Gallery
"RWENDO – WHICH MEANS JOURNEY" offers viewers to look at the paths of people who experienced difficulties of relocation, including marginalization and so-called "othering." Being a migrant and a foreigner himself, Tafadzwa brings up a complex topic that actually concerns millions of people. In some sense, the debut exhibition is the collection of the stories of his fellow migrants. However, the painter doesn't choose dark tones and murky atmosphere for his works. Instead, Tega Tafadzwa portrays his characters rather vividly, focusing on the stylish and confident personalities of the members of the African diaspora, which is a powerful signal to the whole world that every person is a bearer of a deep cultural code that cannot be erased in any way.
By using his personal memories and experience from the past, Tega Tafadzwa introduces a global and deep-rooted problem of enforced migration. The whole series is some sort of thinking process about what needs to be done and should be preserved. Lots of migrants are still treated poorly, and "RWENDO – WHICH MEANS JOURNEY" tries to challenge this unsettling reality by raising awareness of the issue. The artist's debut exhibition at JD Malat Gallery is a force for good and a peaceful riot in the face of oppression.
The collaboration between JD Malat Gallery and Africa First is itself a step forward in building the bridge between two different worlds. On the one hand, you have a platform destined to bring local talents to the light. On the other hand, there is a strong accumulation of international audiences interested in sharing this unique experience with other parts of the world. And when these two forces are combined, you get a powerful synergy capable of making a real difference. That's what makes Tega Tafadzwa's debut exhibition so valuable and influential.
The opening of the exhibit will be accompanied by a panel discussion as a prelude to the main part of the show. There, you will be able to listen to the artist in person and find out more about the place and the role of diasporic art in the contemporary art world.
Photo courtesy of JD Malat Gallery