Following the success of Summer Exhibition 2019 and Robert Montgomery's "Shiny Colourful Amusements for the Walls of the Bourgeoisie," JD Malat Gallery has announced the opening of another art exhibition at the gallery space in Mayfair, London. Titled "Gratitude," it is a solo exhibition of the internationally recognized artist Nina Pandolfo, who is best known for her graffitied murals and fantastical canvases depicting wide-eyed characters. "Gratitude" will open at JD Malat Gallery on November 8 and will run through December 7.
"Gratitude" – A Solo Exhibition of Nina Pandolfo 
"Gratitude" is the first solo exhibition of Nina Pandolfo with JD Malat Gallery, one of the most exciting contemporary art galleries in London. Featuring a series of delicate paintings and mixed media works, all depicting the artist's iconic large-eyed and expressive girls, this art exhibition is a somewhat reflection of the vibrant, multicultural world around us and Pandolfo's personal experiences. In her works, the artist shows another, very private and playful universe with mysterious environments and no negativity. This universe draws inspiration from nature and childhood, celebrating life in all its fullness. Thus, "Gratitude" evokes a whole range of positive emotions associated with being 'grateful,' hence the name of the exhibition.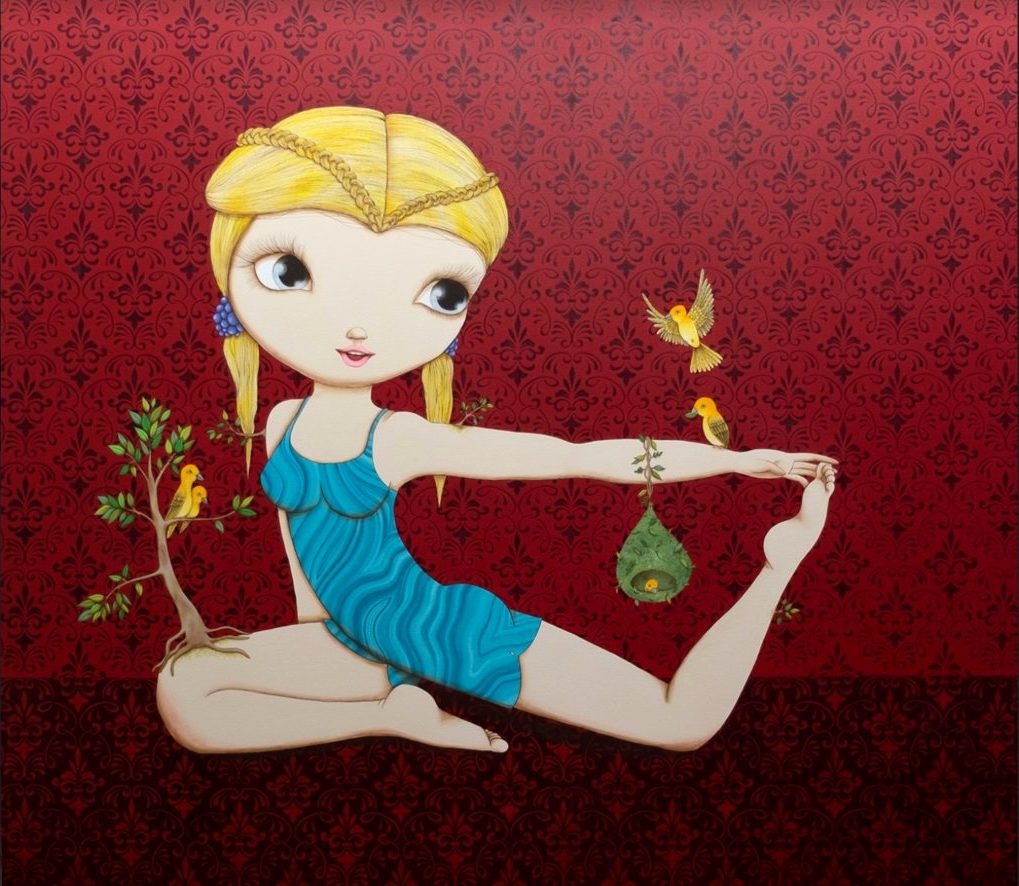 Nina Pandolfo (b. 1977) is a Brazilian artist based in Sao Paulo. Her works have been exhibited internationally and are in many private and public collections, including the Museum of Contemporary Art on the main campus of the University of Sao Paulo. Pandolfo is also one of the most notable contemporary street artists whose monumental murals decorate buildings around the world, from the 800-year-old Kelburn Castle in Fairlie, Scotland to the Rivington Street Wall in the Lower East Side of Manhattan in NYC.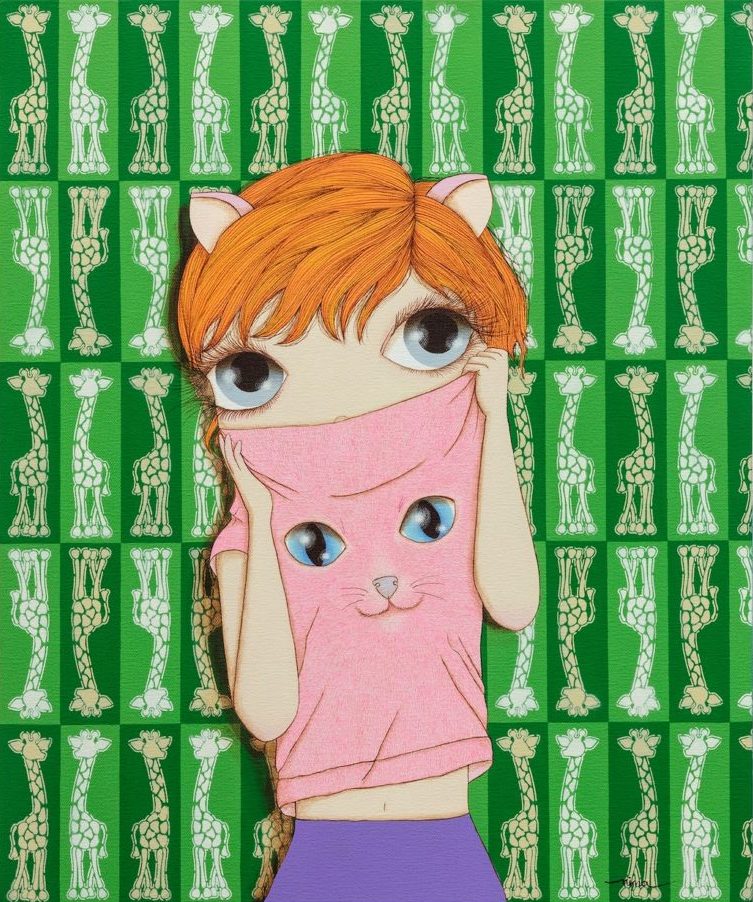 If you happen to be in London this November, take your time to visit Nina Pandolfo's "Gratitude" exhibition at JD Malat Gallery. This solo show is definitely worth your attention and time.
Photo credit: JD Malat Gallery/jdmalat.com