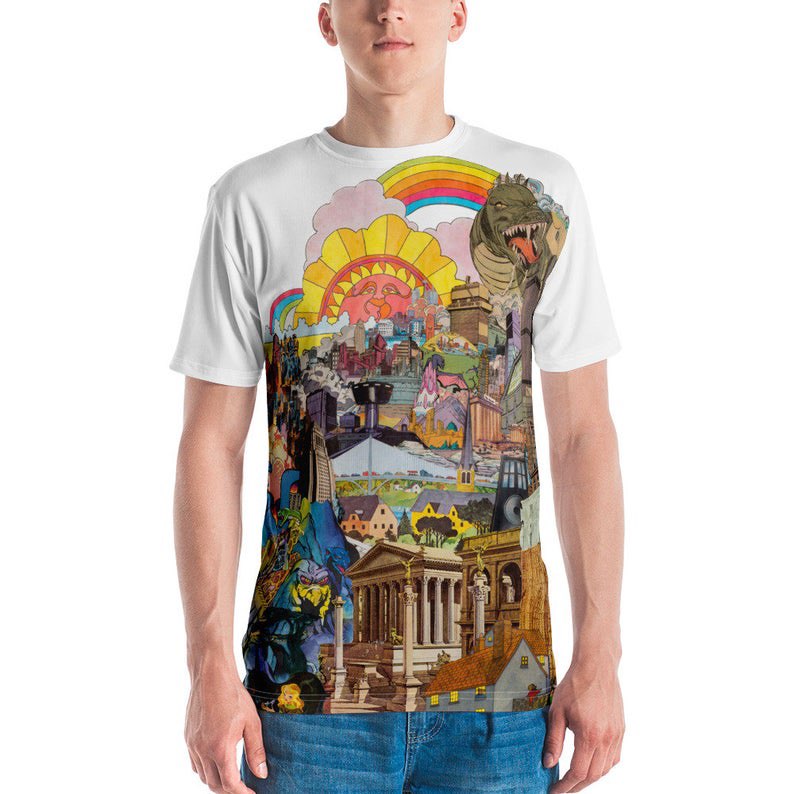 Fine Art Shippers is pleased to share the amazing news that our dear friend, the incredibly talented collage artist Morgan Jesse Lappin, has recently introduced his brand new collage apparel line featuring uniquely designed jackets, hoodies, sweaters, shirts, leggings, socks, and more. The new line, along with other collage art pieces by Morgan Jesse Lappin, is now available for sale on the artist's Etsy Shop.
Collage Apparel Line by Morgan Jesse Lappin
Morgan Jesse Lappin is a collage artist, musician, and entertainer based in Bushwick, Brooklyn's 'hot' neighborhood known for an abundance of innovative street art. Lappin is also the founder of the Brooklyn Collage Collective, one of the first and most influential collectives of collage artists in the world, which was the catalyst for Australia's Sydney Collage Society and the UK's Glue Club.
Morgan Jesse Lappin started creating original collage art designs for clothing companies in 2007. His works depicting cartoon metropolises, elements of music, and vintage illustrations quickly became popular. In 2017, Morgan teamed up with the NYC-based outerwear brand The Very Warm to launch a unique art-focus line of designer jackets. The collection was picked up by the American luxury department store chain Nordstrom and sold out in a matter of days.
This time, Morgan Jesse Lappin went even further, creating a solo collage apparel line that is, without a doubt, a significant addition to the artist's list of achievements. The new collection features designer jackets, sweaters, hoodies, shirts, socks, leggings, and other clothing essentials, all inspired by Lappin's collage art. Moreover, the artist opened the digital doors of his Etsy Shop to allow everyone to buy brand new designer apparel from the comfort of their homes.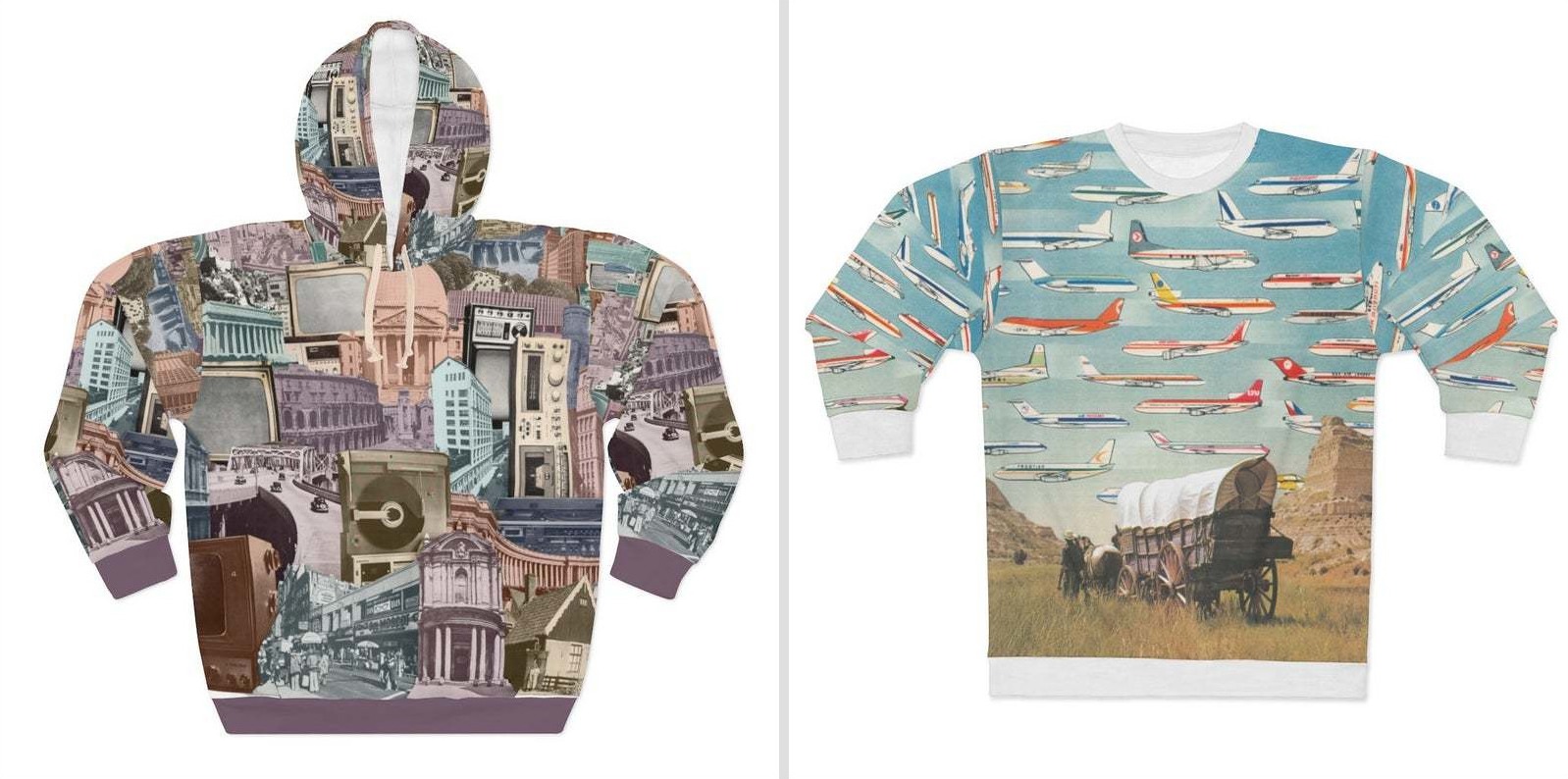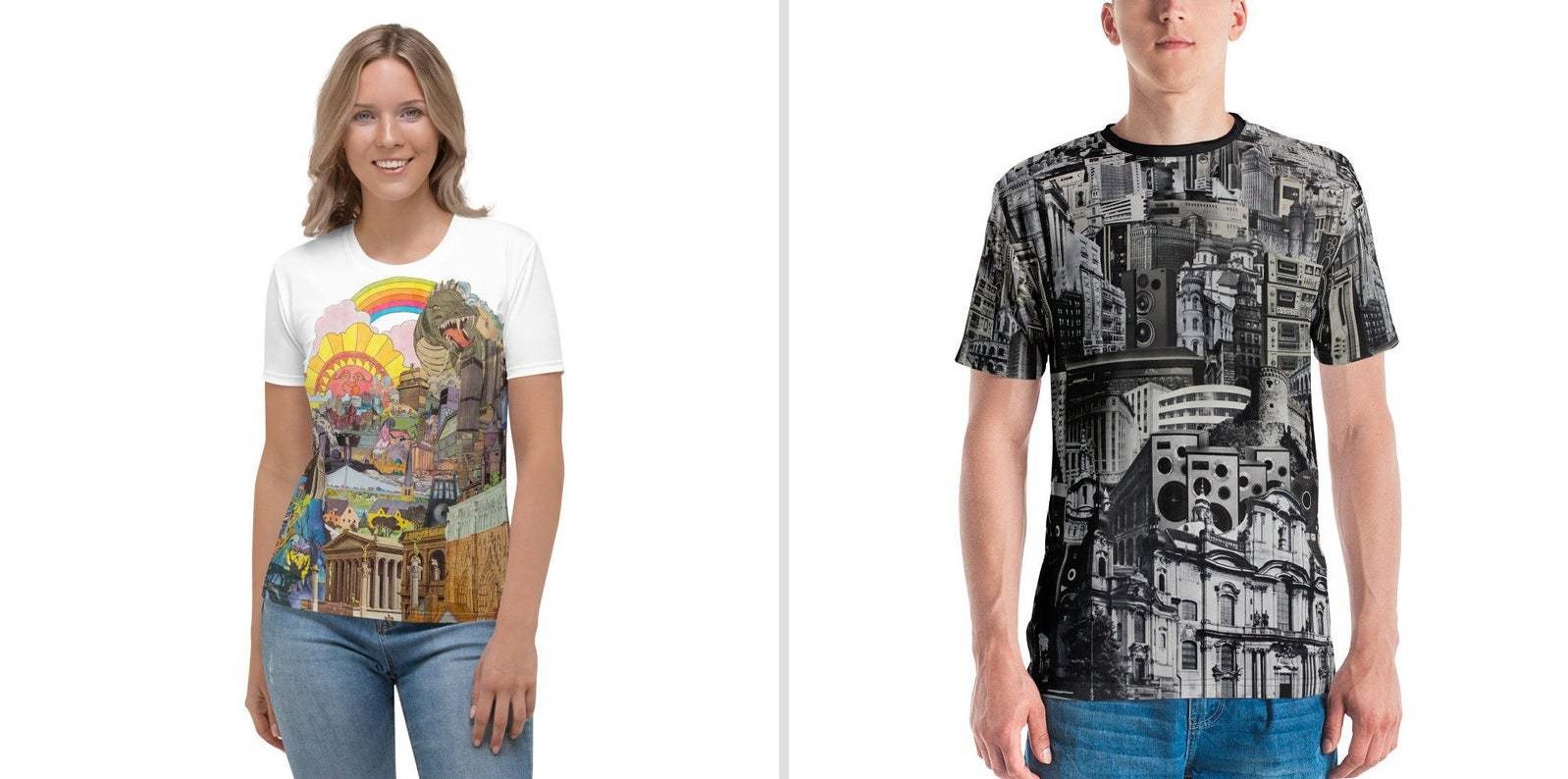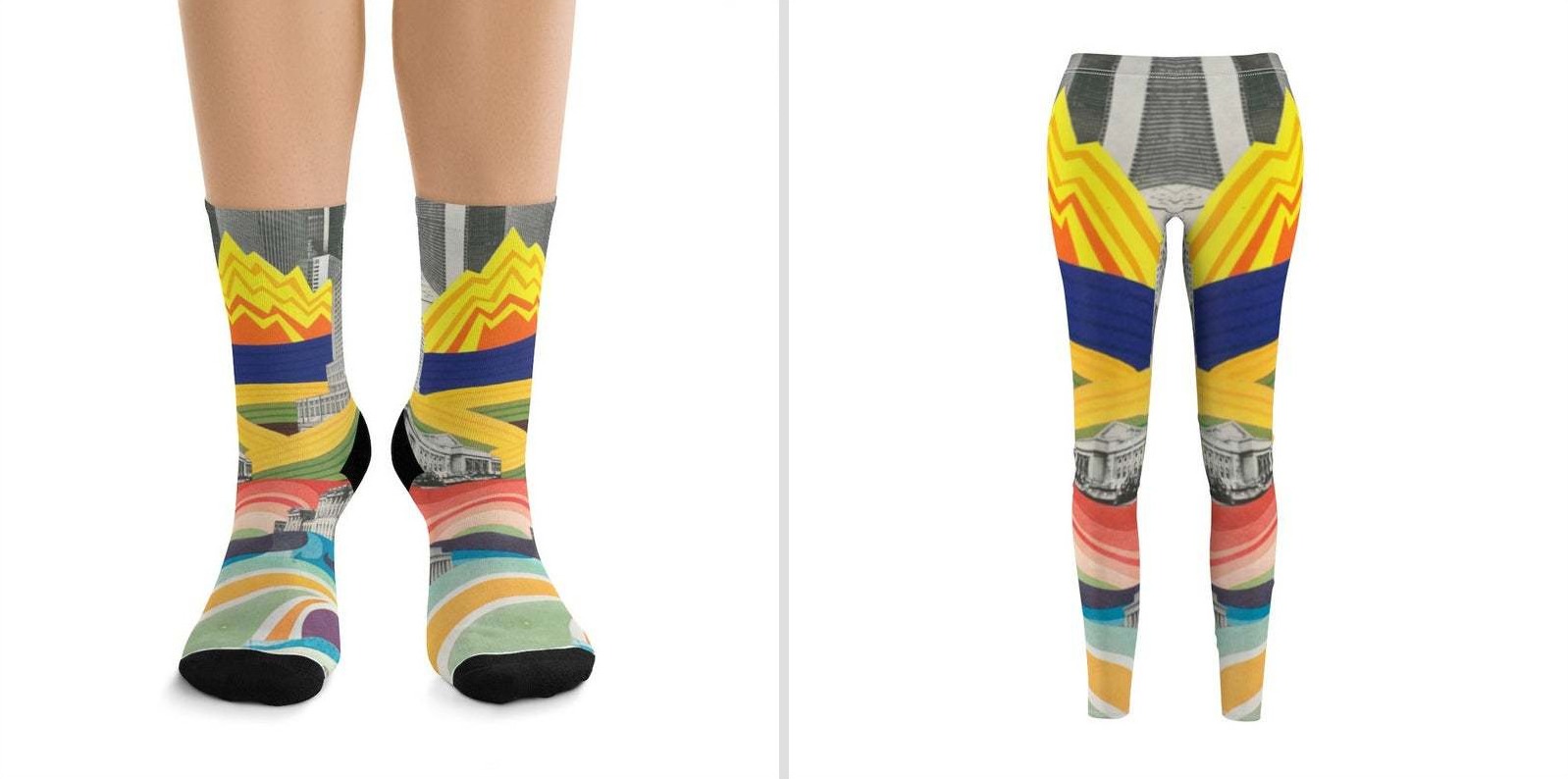 At Fine Art Shippers, we highly recommend that you visit Morgan Jesse Lappin's Etsy Shop and check out the selection of unique clothing by the talented collage artist.
Photo courtesy of Morgan Jesse Lappin