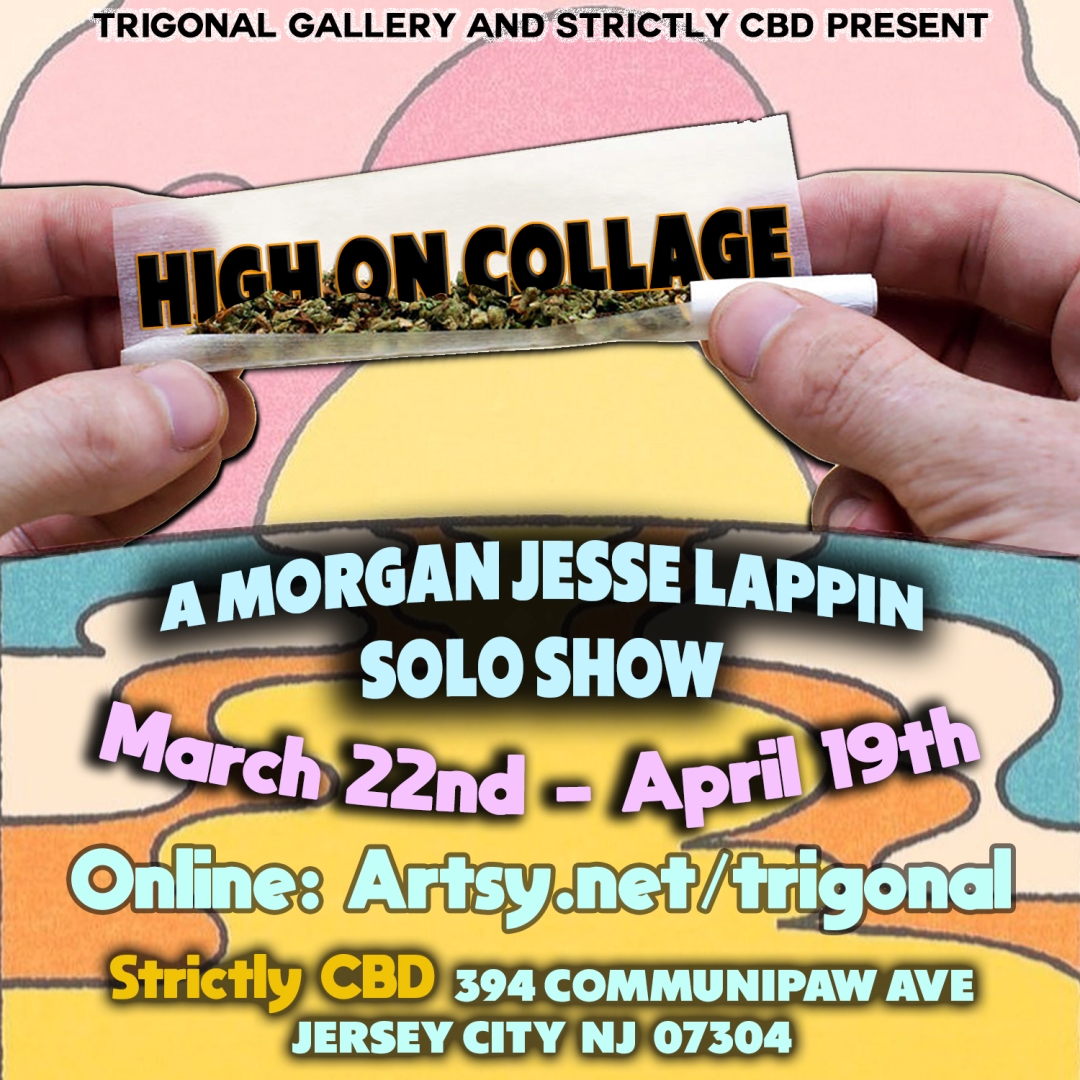 The master of contemporary collage art Morgan Jesse Lappin is back with his new art show High on Collage that will be hosted online by Trigonal Gallery on Artsy. It will be a premiere show for the gallery that was established to support working artists in the wake of the pandemic. High on Collage's Trigonal Gallery Viewing Room will open March 16, with the show opening March 22. The exhibition will be on view through April 19, 2021.
New Art Show by Morgan Jesse Lappin
Morgan Jesse Lappin's new art show High on Collage will center on "Back at Home," an extensive collage art piece depicting a colorful and complex world. This work was part of another exhibition held at the height of the coronavirus pandemic in 2020 in Australia, where it was sold before the official opening. Trigonal Gallery will release 14 prints of "Back at Home," each numbered and signed by Morgan Jesse Lappin. Besides, each sold piece will have a non-fungible token (NFT) attached, available exclusively with the purchase of the art print. Among other highlights of the exhibit are Lappin's unique works "Lovers Curse," "Escape from Paradise," and "Late to BINGO!" All of the artworks presented at High on Collage are now available to see in person at the Strictly CBD store in Jersey City, NJ.
The new art show is not the only good news from Morgan Jesse Lappin. The artist is now celebrating a milestone with the sale of "Dracula's Bitches in Night Time Snow," his first NFT piece. The work was sold within the first 48 hours of launch, which is undoubtedly a big achievement for Lappin.
It is also impossible not to mention "Tea Time with Trigonal," a weekly series of discussions focused on the business of art and the importance of NFT to contemporary art sales, which was launched by Morgan Jesse Lappin and the founder of Trigonal Gallery Jonathan Goodman. The first session of "Tea Time with Trigonal" was held on March 7 and was a huge success.
If you love contemporary collage art, take your time to visit High on Collage by Morgan Jesse Lappin and join the artist on Instagram to keep abreast of his latest art projects and news.