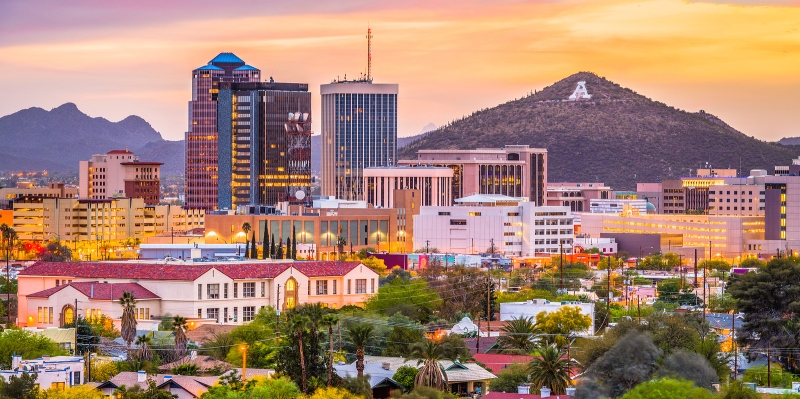 Tucson
Whenever you need art shipping services, it is very important to choose the right company able to ship artworks to their destination safely and securely. At Fine Art Shippers, we are happy to offer professional and reliable art transportation services for any need, including an art shuttle service in Tucson, Arizona.
Our art shuttle service in Tucson is suitable for those who want to get maximum results with minimal effort. We take care of the entire process, from pick-up and packing according to high-level industry standards to white glove delivery to the specified address. Furthermore, we have very competitive rates, which makes our art shuttle service in Tucson a preferred one for art businesses and individuals alike.
The art scene in Tucson, Arizona, is mainly inspired by Native American and Spanish cultures, which can be seen everywhere in the city, from architecture to museum collections of art and artifacts. One great place to visit is the Tucson Museum of Art, which features works of the American West, European, Asian, Indigenous, and Latin American art, along with modern and contemporary artworks. The museum also provides various educational programs, studio art classes, and tours.
Another not-to-miss place in Tucson is the Center for Creative Photography, a significant museum with over 110,000 works by more than 2,200 photographers. It is one of the greatest collections of photography and photo artifacts in the world. There are artworks by many outstanding masters of the last century, including Edward Weston, Lola Álvarez Bravo, W. Eugene Smith, and others.
The Museum of Contemporary Art (MOCA) is the only contemporary museum in Tucson. Its regular rotating exhibitions feature artworks by local, national, and international artists working in a variety of styles and mediums. High-quality contemporary art can also be found in art galleries representing many of today's most highly recognized painters and sculptors.
The art scene in Tucson is truly impressive, and we are very happy to be of service to the local art community. Whether it comes to shipping art to the nearby town or another part of the country, you can rely on our art shuttle service in Tucson. Feel free to contact our team whenever you need professional art logistics services performed by experienced art handlers.