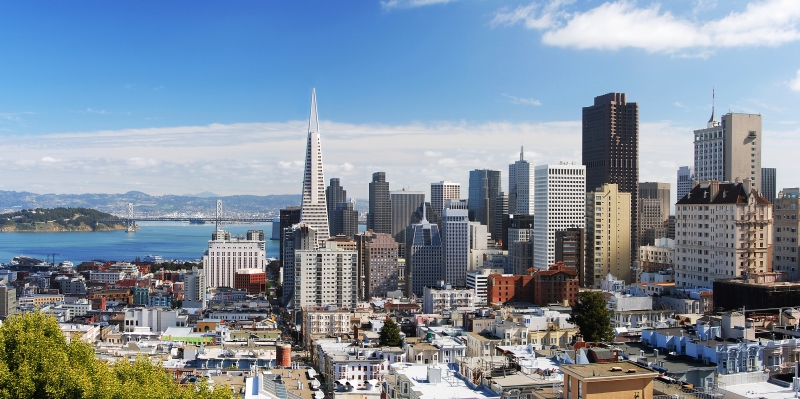 San Francisco
What is the most important thing when choosing the best way to ship art to San Francisco? On-time delivery, artwork safety, or pricing? Fine Art Shippers offers high-level and competitive art logistics services, so you don`t need to choose. We can solve any art shipping task quickly and efficiently.
Many art lovers and professionals trust Fine Art Shippers to ship their valuables across the Unites States. We have long-term experience working with artists, collectors, different art businesses, and institutions in California and have already helped many people transport their art safely and securely. In other words, if you need to ship art to San Francisco or any other city on the West Coast, Fine Art Shippers is your best choice.
San Francisco is known as a cultural center of North California. It is a popular tourist destination where everybody can find something that will suit them perfectly. Such tendency also applies to a cultural aspect of the city. San Francisco is home to significant museums with fascinating collections and contemporary art galleries featuring artwork for every taste, from paintings and sculptures to digital and mixed media art.
The San Francisco Museum of Modern Art (SFMOMA) is one of the top museums in California. Its collection features nearly 29,000 artworks of different periods and styles, including works by Henri Matisse, Marcel Duchamp, Paul Klee, and Jackson Pollock. Another notable art space is the de Young Museum, which is known for its impressive collection of works from the 17th to the 21st centuries by artists from Europe, the Americas, Africa, and the Pacific. Apart from paintings and sculptures, the museum also exhibits textiles and costumes.
Local contemporary art galleries are interesting in their variety. If you love artworks by 20th-century masters such as Gordon Parks and Wadsworth Jarrell, you should visit Jenkins Johnson Gallery. Works by contemporary female artists such as Clare Rojas and Judith Linhares can be found at Anglim Gilbert Gallery. Serious art collectors should definitely visit Anthony Meier Fine Arts, which is known for its fantastic selection of art by Gerhard Richter, Yayoi Kusama, and other famous artists.
Whether you are an artist, gallerist, or collector, to ship art to San Francisco is easy if you work with Fine Art Shippers. We offer regular art shuttle services to California, which have long proven to be the most reliable and safe solution when it comes to interstate art transportation. We can deliver art from New York, Miami, Chicago, Denver, Houston, Seattle, Portland, or any other city in the United States. Our art shuttles visit San Francisco every 3 weeks and are flexible enough to meet any need.
At Fine Art Shippers, we will be happy to help you ship art to San Francisco, so be sure to contact our team to learn more about our cross-country shuttle schedule.