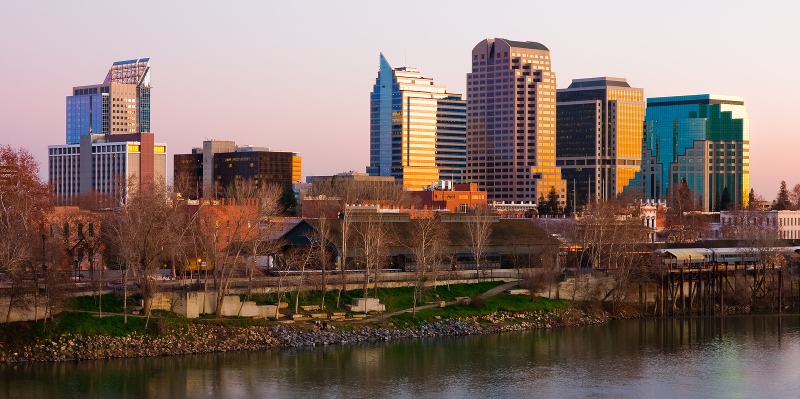 Sacramento
If you are interested in high-level art logistics services in Sacramento, California, Fine Art Shippers will be happy to help. Our company offers customized art transportation solutions and can provide both interstate art shuttle and international shipping services.
Our art shuttles are among the most popular art logistics services in Sacramento. They are suitable for transporting art of any kind, from large paintings to fragile antiquities and ceramics. Our trucks are fully equipped to ship the most delicate artworks over long distances and have long proven to be the best choice for those who appreciate professional service and reliability.
Sacramento is a city of cultural and artistic opportunities. Except for the many amazing local art galleries and museums, it is home to the Latino Center of Art and Culture, one of the oldest Latino cultural centers, and the Sacramento Metropolitan Arts Commission. These organizations provide various cultural, educational, and art stabilization programs and grants. Sacramento is also known for the Wide Open Walls Festival that changes the city's appearance every year, making it even more colorful and artistic. Our interstate art shuttle often visits Sactown's important events to provide the art community with art logistics services in Sacramento and beyond.
It is impossible not to mention the Crocker Art Museum, one of the most significant museums in California, which is accredited by the American Alliance of Museums (AAM). It is, first and foremost, famous for its outstanding collection of California art, but it also features many important European paintings and drawings. Among the museum's highlights are works by American impressionists, abstract expressionists, modernists, and Pop Art artists, including pieces by Guy Rose, Thomas Hill, Georgia O'Keeffe, and Hans Hofmann. The European collection, in its turn, features paintings by such renowned artists as Jan Brueghel the Elder, Jacques-Louis David, Philippe de Champaigne, and Renoir.
Contemporary local, national, and international art is presented at many Sacramento galleries that offer artworks for any taste and budget. They also host 2nd Saturday Art Walk, an open house evening that allows art lovers and tourists to attend different galleries and communicate with artists.
If you need professional art logistics services in Sacramento, consider our art shuttles that visit the city every 3 weeks. Whatever your art shipping requirements, we will be happy to help.