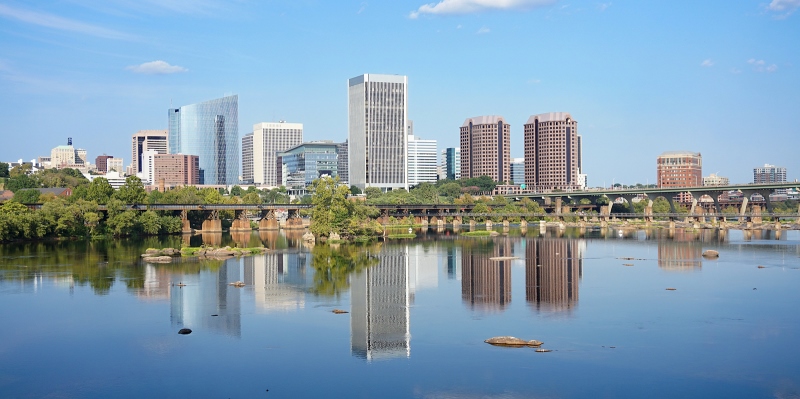 Richmond
Fine Art Shippers operates all over the United States, including in Virginia. For example, if you need professional art logistics services in Richmond, VA, feel free to contact us for the right art shipping solution. We can help you at any stage of the process, from packaging to interstate art moving to international transportation.
Art logistics services in Richmond, VA, are an integral part of services that Fine Art Shippers provides on the East Coast. The city is known for its amazing art scene and mind-blowing street murals in particular. The culture of street art in Richmond has been actively developing since 2012 when the first RVA Street Art Festival took place and the artworks by more than a dozen artists decorated the walls of Richmond's James River Power Plant Building.
Apart from street art, Richmond has many contemporary art galleries and important museums such as the Virginia Museum of Fine Arts (VMFA) and the Virginia Museum of History and Culture. The Institute for Contemporary Art at VCU is of particular interest. This organization doesn`t have its own collection but provides an exhibition space for young artists. The main activity of the institute is focused on educational programs. It offers 222 degree and certificate programs in the fields of the humanities, arts, and sciences and provides education to more than 31,000 students. It is also impossible not to mention Arts in the Park, a huge annual event featuring works by nearly 450 artists.
Professional art logistics services in Richmond are always in demand considering such a vibrant art life in the city. Fine Art Shippers proves itself as a high-level art logistics service provider that collaborates with many galleries, museums, artists, and art lovers in Richmond and beyond. Our company is particularly known for a wide network of art shuttles that allow to deliver artworks from one state to another in a short time. The process of art transportation is performed by experienced art handlers who accompany artworks throughout their journey.
Whatever your reason to look for art logistics services in Richmond, Fine Art Shippers would be happy to help. We offer high-quality art handling and art shipping services at very competitive rates.