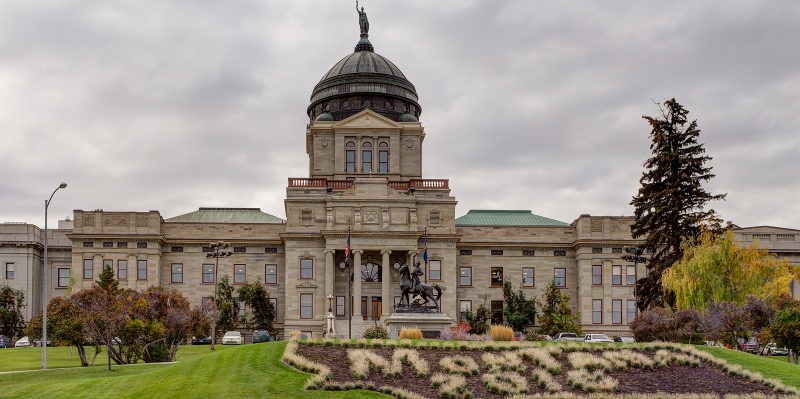 Helena
If you ship art to Helena from, let's say, New York for the first time and are looking for the best way to do it safely, Fine Art Shippers is the right art shipping company to come for help.
We offer different art logistics services to meet the needs of the art community, including cross-country art shuttles that deliver art to Montana every 3-4 weeks. Our trucks are designed to ship art over long distances and ensure it is fully protected in transit. Montana is one of the destinations on our shuttle routes, and we are happy to serve local galleries, institutions, and private collectors who value high-quality service and individual approach. Whatever your needs, we would be happy to help you ship art to Helena or another city in Montana from anywhere in the United States.
Helena is an amazing city that has preserved its spirit and local color since the date of establishment. Traditional arts and crafts are in high esteem there. However, the best thing is that they are showcased next to high-end contemporary art, which makes the city especially attractive to art collectors and connoisseurs.
One of the best galleries in Helena is the Mountain Sage Gallery. It presents artists of the Montana Watercolor Society, Pastel Society of America, Western Heritage Artists, International Society of Animal Artists, and Professional Photographers of America. You can find there works by Russ Ratcliff, Paul Graham, Dave Barnes, Ann Bishop, and many others.
Another must-visit place is the Archie Bray Foundation, a residency for artists working with ceramics. The Bray is open all year round, offering different classes, events, and exhibitions. It is a great place for both professional ceramists and beginners fascinated with ceramic arts. It also features a gallery and adjacent area decorated with sculptures created by local artists.
When we ship art to Helena, we often visit contemporary art galleries and museums, and the Holter Museum of Art is definitely one of the best. This art space presents works by local, regional, and national artists, holding nearly 20 exhibitions per year. The museum also provides outreach activities in collaboration with educational and research centers.
If you need a reliable art logistics partner to ship art to Helena or another city in Montana, Fine Art Shippers is ready to help. Our high-quality art shipping services guarantee that your works are delivered to the destination in perfect condition.