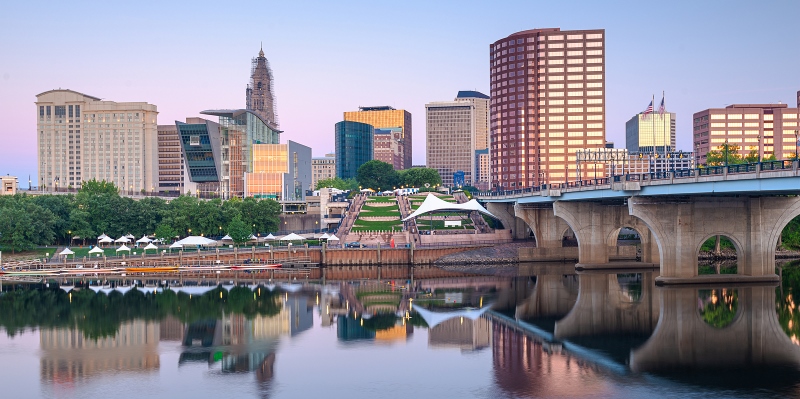 Hartford
If you are looking for a safe logistics solution to ship art to Hartford, CT, you can greatly benefit from the art services offered by Fine Art Shippers. We treat each order individually and are sure to provide an art shipping option that will meet your needs.
Hartford is a very colorful and creative city where you can find cultural attractions for every taste. Here you can both enjoy classical art and plunge into the world of the best contemporary art. Each art space provides an active engagement, covering a wide range of possibilities. Gallery exhibitions are accompanied by lectures and art talks, new events regularly take place in the museums, and traditional art forms coexist with innovative shows and a great variety of activities.
Hartford is home to the Wadsworth Atheneum Museum of Art, the oldest public museum in the USA. Its collection features ancient Egyptian artifacts and Classical bronzes, Baroque art and Impressionist works, masterpieces by Dali and Miro, and many more. In the art spaces of Hartford, modern culture, visual art, and performing arts are supported and developed, and great public art projects appear every year. For example, Hartford is known for its successful annual project of open studios, which allows taking a tour of the city galleries.
According to the list of the Greater Hartford Area Reentry Welcome Center, there are more than 300 art platforms and initiatives in the city. It is no wonder that so many people are looking for a safe and reliable way to ship art to Hartford, and Fine Art Shippers offers the best solution to this need.
Our company is actively developing the art shuttle service and delivery routes. Specially equipped vehicles run according to the schedule and transport artworks from one state to another, including to Connecticut, making it possible to ship art to Hartford quickly and effectively.
Fine Art Shippers can handle artwork of any type, from oil paintings to street murals to antique ceramics. Our team of art handlers finds an approach to the task of any level of complexity and can ship art to Hartford even within tight time limits.