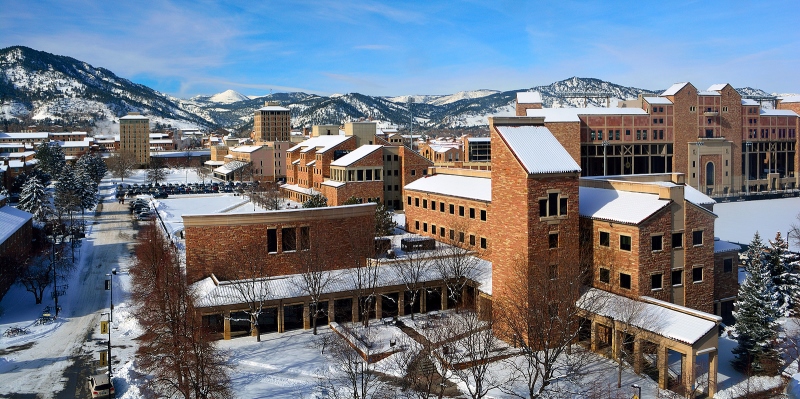 Boulder
Fine Art Shippers offers art shipping services in Boulder and other cities in Colorado. We can handle the task of any complexity and deliver art anywhere in the United States. In addition to professional art transportation services, we offer art insurance services to provide our clients with peace of mind while their valuables are in transit.
If you are interested in art shipping services in Boulder and need your artworks to be delivered interstate, you will definitely benefit from our art shuttles. Shipping artwork with a team of experienced art handlers is your best chance to ensure everything arrives at the destination safely. No matter whether you are an individual collector or represent a gallery or museum, we work with clients of any size, large and small, in the private and public sectors.
Our clients often choose consolidated art shuttles when they need art shipping services in Boulder. It is quite a popular destination among art businesses, collectors, and artists alike. Boulder is an excellent place for both living and creativity. It has repeatedly been highlighted in many top rankings in the spheres of quality of life, health, well-being, art, and education. According to the Business Week report, in 2007, Boulder even entered the top 10 list of the best cities for artists.
Boulder has a lot of small and large galleries representing local, national, and international artists. Paintings, sculptures, jewelry, pottery, woodworks, prints, photography – there is something for every taste, created by established and emerging artists, in a huge variety of art mediums and techniques. One notable place to visit is 15th Street Gallery that has long been an integral part of the local art scene. The gallery offers works by Betty Woodman, Patsy Krebs, Livia Stein, Eva Bovenzi, and many other talented contemporary artists.
Besides art galleries, Boulder is known for its art projects and creative hubs such as Madelife, which combines a gallery space with a launchpad for artists, where they can find a mentor and a place to exhibit their art. Museums also make a significant contribution to the development of the local art community in Boulder. These include the Boulder Museum of Contemporary Art (BMoCA), Wonder Wonder, and the Museum of Boulder.
At Fine Art Shippers, we are happy to provide professional art shipping services in Boulder and look forward to serving you whatever art logistics needs you might have. Contact us today to know how we can help you.