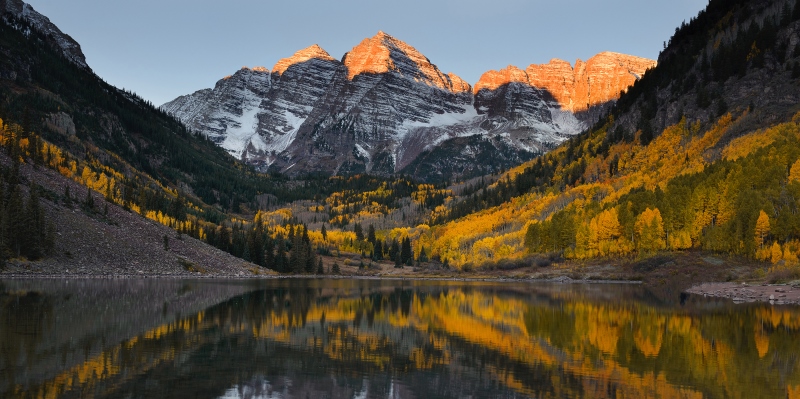 Aspen
Looking for the best way to ship art to Aspen? Fine Art Shippers can help you with the delivery of any kind of artwork, from small paintings to large art objects.
Aspen is known throughout the world for its large ski resorts. However, in summer, when the slopes go green, Aspen streets become filled with collectors, art dealers, and art lovers. It is no wonder because the city is home to Intersect Aspen, the Downtown Aspen Art Festival, and some other important art events devoted to modern and contemporary art and design. Every year, they bring together the international art community and about 30 high-end art galleries and art centers from New York, Los Angeles, Dallas, Atlanta, St. Louis, and other cities. Art fairs also feature artworks represented by galleries from other countries, including France, Switzerland, Japan, China, and South Korea. In parallel with Intersect Aspen, which takes place in July-August, the Aspen Art Museum hosts the Aspen Art Week, a series of performances, talks, and celebrations of art, which leads to the annual gala.
A busy and varied cultural program requires a professional approach in its organization. When you arrange or participate in such big events, it is very important to save the face and meet the specified level. Different delays and foot-dragging when you need to ship art to Aspen can wreck nerves and sully the reputation. It can also affect the income if the work doesn`t get to Aspen on time.
To avoid such unpleasant situations, make sure to ship art to Aspen with Fine Art Shippers. In addition to the safety and reliability, our advantage is a well-organized system of art shuttles that go to/from Aspen every 3-4 weeks. We always take into account the cultural events held in Colorado and other states to offer relevant services. Our shuttles are also a good choice for those who need to ship art internationally.
The company's vehicles are fully equipped for the safe transportation of artworks. They can deliver the items to any location in Aspen, Vail, Denver, and other Colorado cities, as well as collect the items from any place in the state and deliver them anywhere in the US and worldwide.
If you want to ship art to Aspen and receive your works safely and on time, contact Fine Art Shippers today!