Not long ago, Fine Art Shippers provided fine art packing and shipping services to our good friend William Engel, the highly prolific artist creating his art from a studio in the Chelsea District in New York. His works can be found in some of the most notable mansions across New York City and the Hamptons, as the talent of the painter is well-recognized by the leading interior designers and architects such as In Situ Design, Richard Keith Langham, Robert Kaner Design, and other prominent names that often commission his artworks to their clients' houses. Fine Art Shippers has been working with William for many years, and we considerably value his trust and confidence in our professionalism.
Fine Art Packing and Shipping for William Engel
William Engel's artworks are like an explosion of colors and forms that harmonically fuse into an intense rhythm and sublime composition. Some say that his art blurs the lines between art, architecture, and interior design. Indeed, thanks to the big-scale abstract shapes that the painter prefers to show in his paintings, people can feel the margins between different mediums melting before their eyes.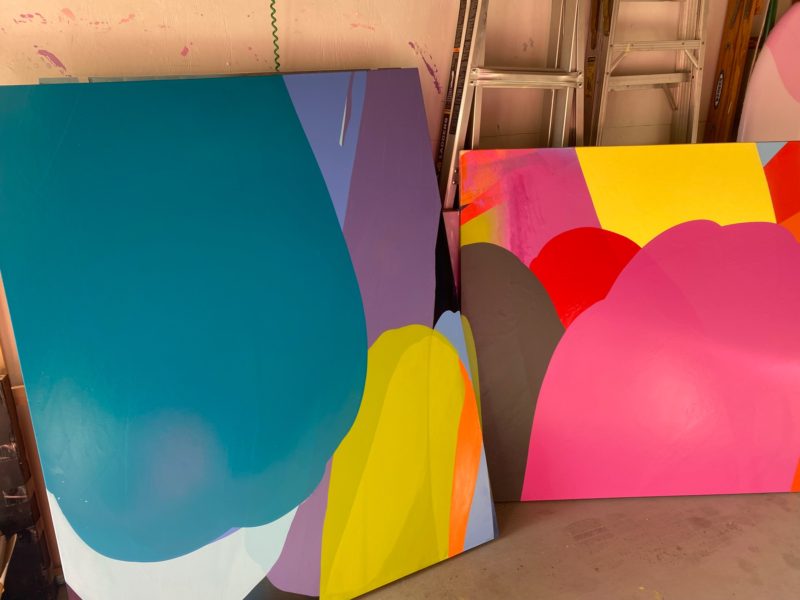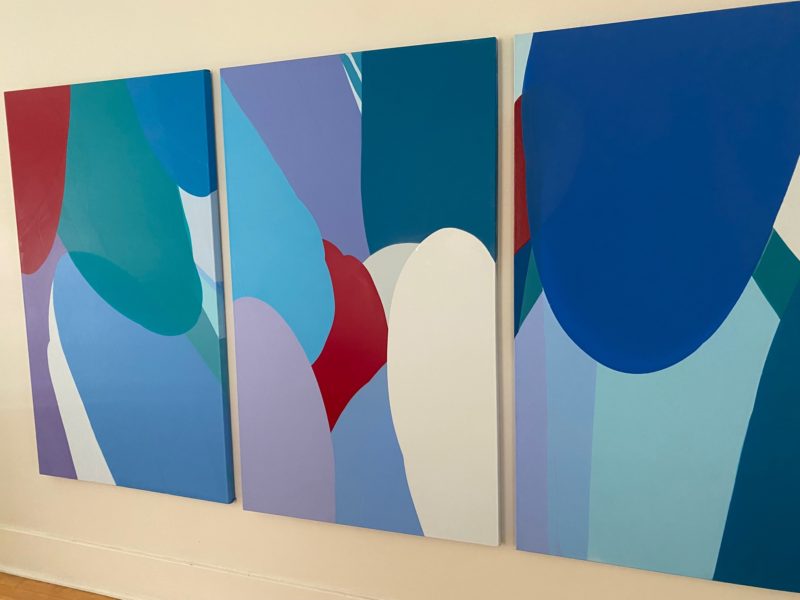 When providing fine art packing and shipping services to our good friend, we were thrilled to see his notable oil series, with the decorated surfboards being some of the main highlights of the selection. The pouring technique is William Engel's foremost approach to aesthetics. He doesn't use brushes because his brush is gravity. After pouring paint on a canvas, the artist manipulates the surface back and forth to guide the movement of colors. It takes up to three weeks for a single layer of paint to dry. Once the color is completely dry, the process is repeated with other colors as many times as needed. An important note: oil paint looks dense and consistent while pouring acrylics results in a more transparent and watery color.
Moving canvases for William Engel feels like a reward, as we know how important and precious his works are. That is why the famous artist hired Fine Art Shippers. We have been specializing in fine art packing and shipping for as long as William has been pouring paint – 25 years. Whether we ship high-dollar canvases or some artworks by aspiring artists, we always follow the same rules of service safety and integrity. Whatever the task, our company is ready to complete it in the best possible fashion. We also look forward to working with William Engel more in the future.