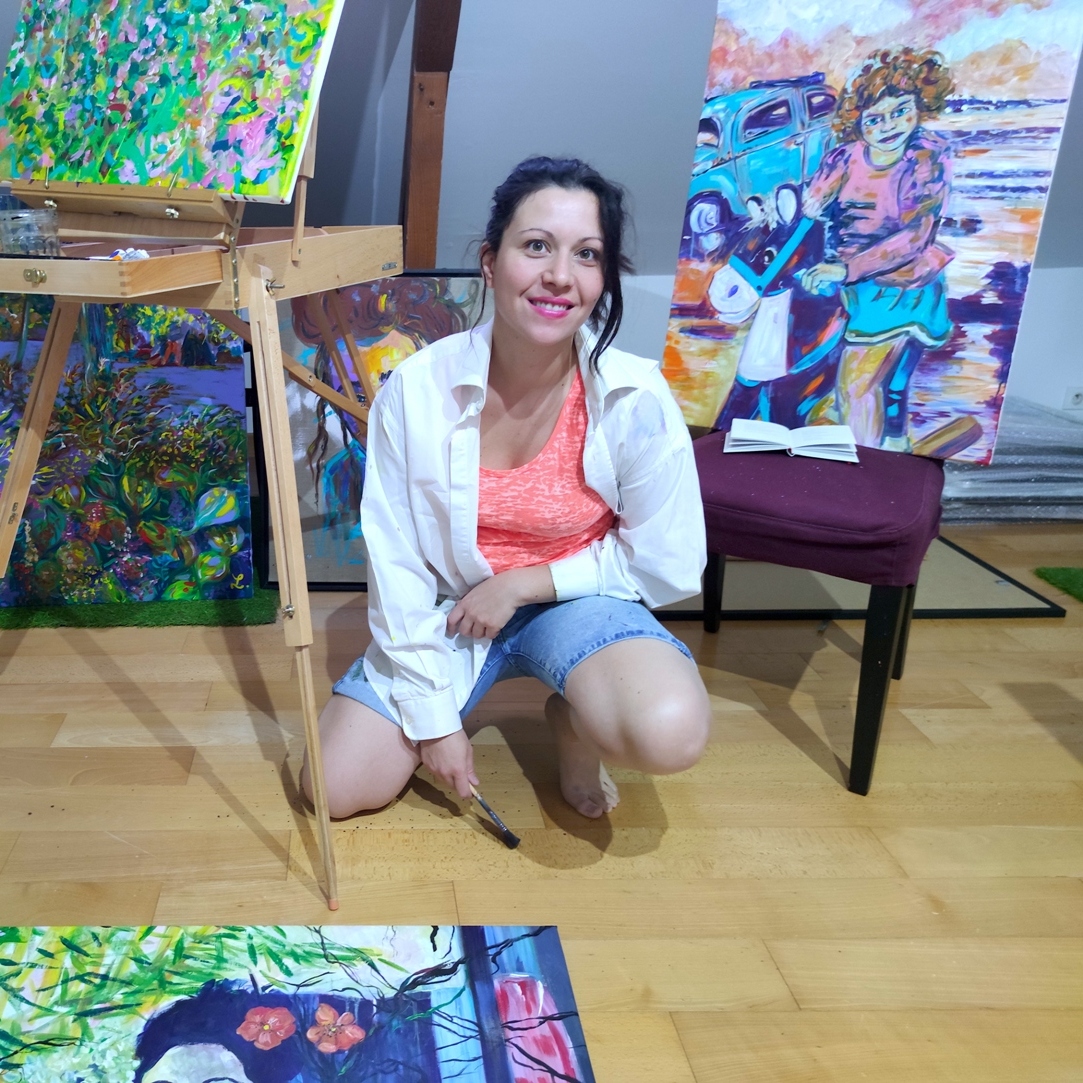 Fine Art Shippers is pleased to share the amazing news from Paris that is gradually returning to the way it was before the coronavirus lockdown. After months of closure, many galleries and museums have already reopened, inviting guests to immerse themselves in the fascinating world of art. One of the best events to be held in Paris in the near future is an art exhibition of the talented contemporary artist Linda Bachammar. It is not her first solo exhibition in Paris, but it is the first one to reveal the other side of the artist's work. Titled "Esquisses d'âmes (Soul Sketch)," the show will take place at Atelier des Peintres du Marais on August 2-15.
Linda Bachammar's Solo Exhibition in Paris
Linda Bachammar (b. 1985) is a French painter based in Fontainebleau. Inspired by the organic world and various forms of nature, the talented artist creates colorful paintings that pay tribute to the poetry of the living. Her works are a perfect combination of reality and dreams, spirituality and everyday life, imagination and observation. They have been exhibited at a number of solo and collective exhibitions in France and abroad, including at the amazing Van Der Plas Gallery in New York.
Linda Bachammar's upcoming solo exhibition in Paris differs from others. While her previous works and shows were mainly focused on the human relationship to the environment, the artist's new series explores the soul that is in all forms of life.
Linda Bachammar says, "In my painting, I try to reveal what I believe in: the existence of a soul, of a spirit in any organic being through work on colors and movement." It is another side of her work, which will be revealed at Atelier des Peintres du Marais this August.
If you are in Paris, or you are planning to visit the city at the beginning of August, take your time to attend Linda Bachammar's solo exhibition. You will love the artist's spiritual and philosophical approach to painting!