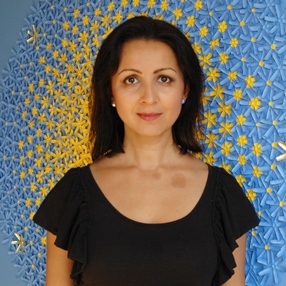 Fine Art Shippers is a professional fine art crating and shipping company headquartered in Midtown Manhattan, NYC. However, our main workshop and warehouse are located in Brooklyn, and this is exactly where all the magic happens. For this reason, we love to support different art-related activities going on in Brooklyn and help talented artists exhibiting in this famous borough of New York City achieve their artistic goals. For example, our fine art crating and shipping company is pleased to introduce "Birth of an Idea," an outstanding exhibition of paintings by Ida Ivanka Kubler, which is currently on view at the Salena Gallery located at 1 University Plaza (Long Island University) in Brooklyn.
Birth of an Idea: Paintings by Ida Ivanka Kubler
Ida Ivanka Kubler is a very talented Bulgarian-born artist who is now living and working in New York City. Her mesmerizing artworks are distinguished by the abundance of sculptured and painted silk cocoons beautifully arranged in a circular shape. Ida's paintings represent a perfect combination of abstract art and organic forms, which makes them truly special and unique. It is also worth noting the "Birth of an Idea" exhibition at the Salena Gallery is the largest solo exhibition of works by Ida Ivanka Kubler to date. Do not miss your chance to get acquainted with this prominent artist and her fantastic painting style! Here is a photo of the exhibition for your enjoyment.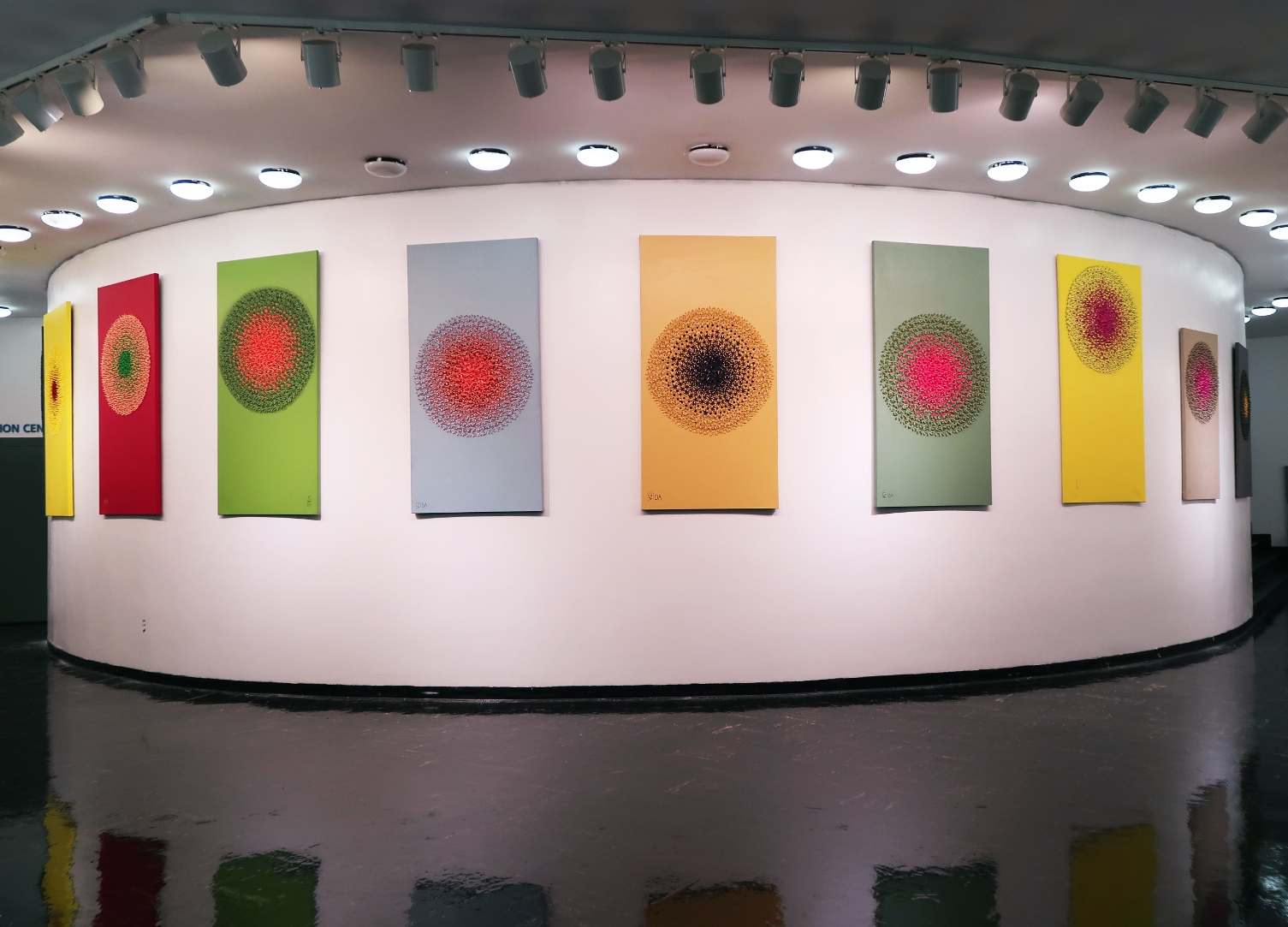 Our fine art crating and shipping company highly recommends visiting "Birth of an Idea" at Salena Gallery! It is definitely worth your time!