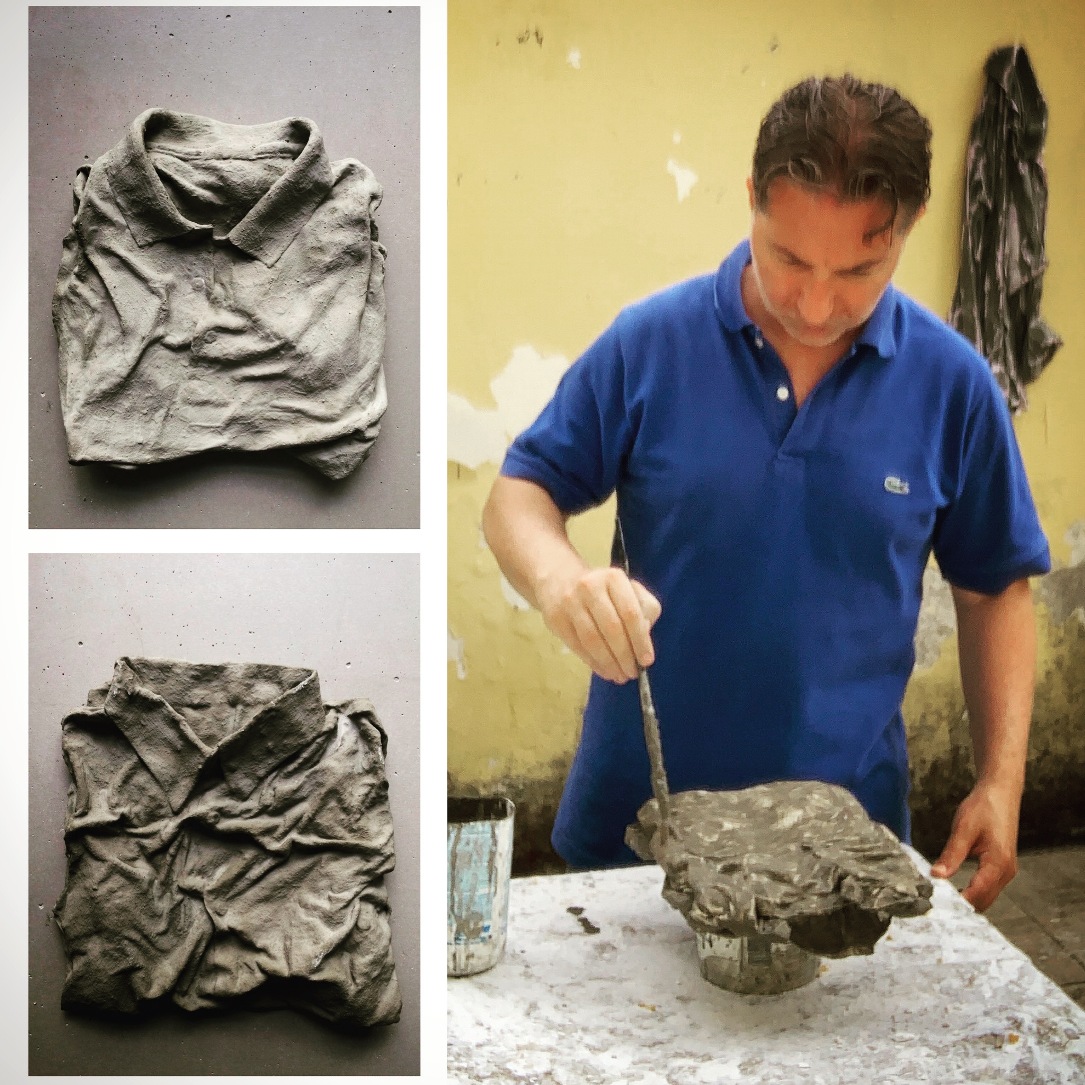 Fine Art Shippers highly recommends that you visit "Touch," the newest online exhibit at bG Gallery, a contemporary art gallery based in Santa Monica, CA. The exhibition features works by a carefully selected group of talented international artists, including the Italian painter and sculptor Mario Loprete. "Touch" runs at bG Gallery through January 29, 2021.
"Touch," an Online Exhibit Featuring Works by Mario Loprete
About "Touch"
Viewing art online is not the same as viewing art when visiting an exhibition in person. It is a whole different experience that has its own advantages and disadvantages. The biggest challenge with an online exhibit is to establish a connection between the viewer and the artwork, the artist and the viewer through a digital screen. bG Gallery has made it possible with its innovative virtual exhibition "Touch," removing one degree of separation between the audience and the artist and making artwork closer to the viewer.
"Touch" features a fabulous selection of artworks by many talented contemporary artists. These include S. P. Harper, Katharine Weber, Mimi Herrera-Pease, Pamela Mower-Conner, Aubane Berthomme Martinez, Chiho Harazaki, Paula Craioveanu, Johnny Naked, and Mario Loprete, among others.
About Mario Loprete
Mario Loprete is an Italian artist known for his amazing paintings inspired by the world of American Hip Hop and his unusual concrete sculptures created using his personal clothes and everyday objects. Combining these objects with cement, resin, and plaster, the artist transforms them into art pieces that can be hung as paintings and wall décor. The most impressive thing about Mario Loprete's sculptures is that each of them is an authentic and absolutely unique artwork that bears the creator's memories and DNA concreted inside. Exploring his works is like exploring ancient artifacts, trying to find out the story behind them.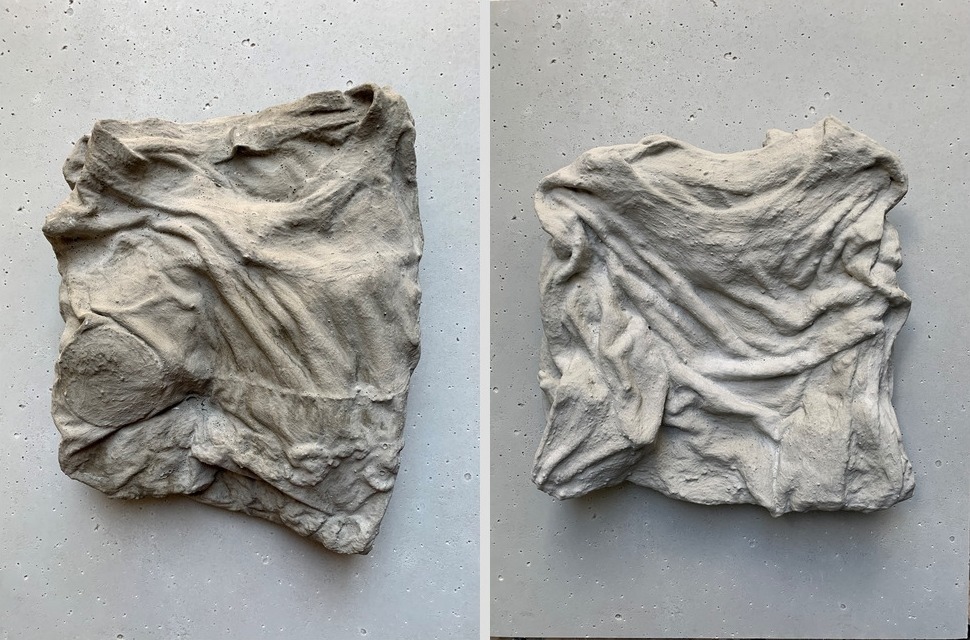 bG Gallery's online exhibit "Touch" features two of Mario Loprete's mixed-media sculptures. Both of them are notable pieces of contemporary art, which are worth seeing and experiencing.