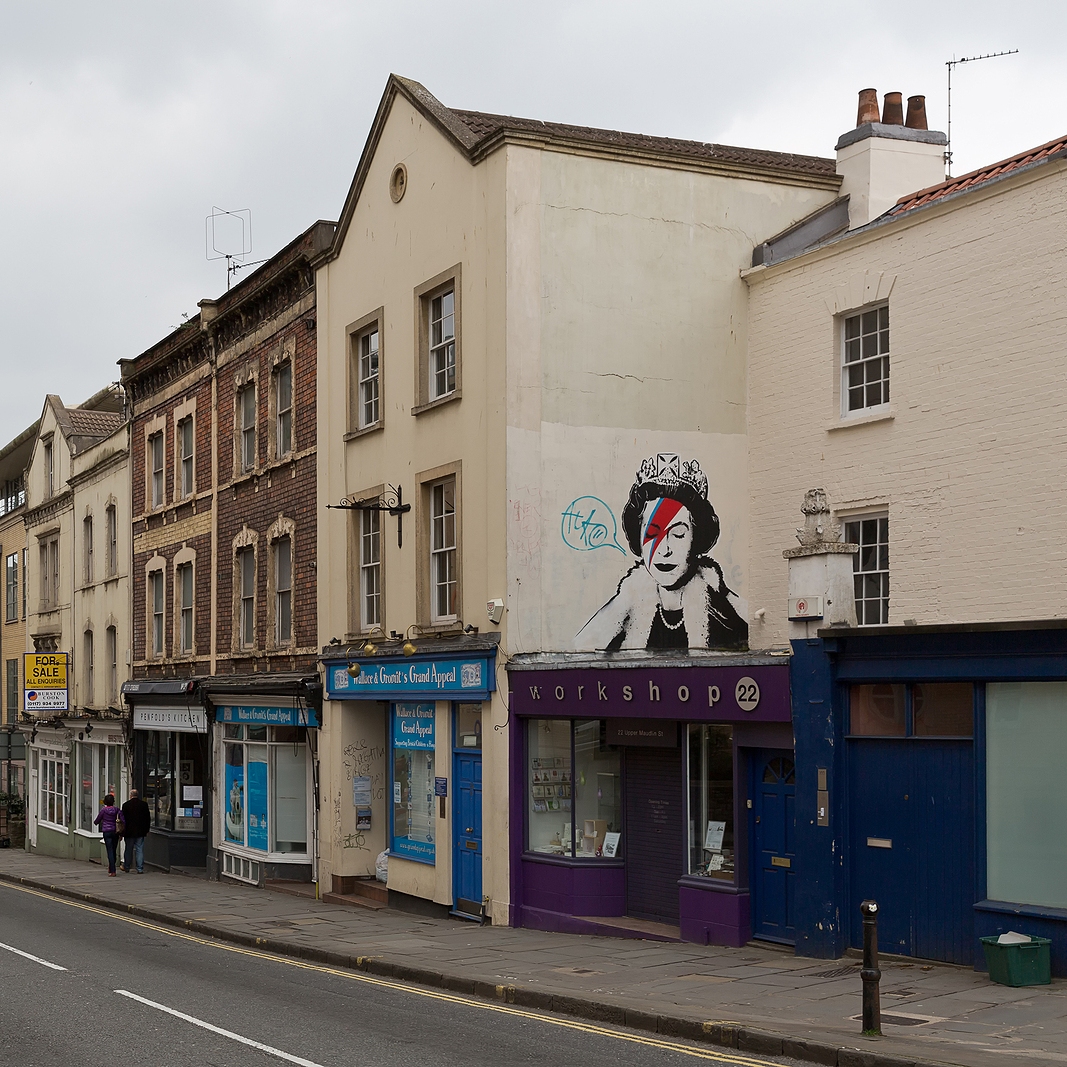 Banksy has been fascinating and shocking the global audience for decades. During this time, the anonymous artist has deservedly earned a place in the history of graffiti and street art. However, Banksy famous art is more than just urban craft. By contrast, it has grown into a movement, social stance, and – strangely enough – art brand. But what does make Banksy's works so influential and viral? There are several points to consider.
Banksy Famous Art: 5 Aspects Making Banksy's Works Viral
1. Society
Everything that Banksy does is directed at modern society. Whether it is criticism of government or reaction to some specific events, many people find his art relatable because it is always something worth paying attention to.
2. Signature style
Banksy's stencil art is hardly inimitable, and yet it has its own signature allowing the mural painter to stand out against others. Moreover, there are features unique to Banksy only. Take, for example, the depiction of rats that are part of his identity and reference to street artists in general.
3. Controversy
It is not only what artists create but how they create it. Banksy tends to overexaggerate his works by painting and sculpting grotesque figures designed to toy with your feelings and emotions.
4. Image
It is no secret that Banksy famous art is built around a personality. The fact that the identity of the artist is not yet revealed adds to his growing fame. But does it really matter whether we know it or not? One never knows.
5. Community
The art community is one of the cornerstones of every artist. Without the audience, art would not exist. Banksy has armies of fans who eagerly support his works and, therefore, make them global.
Whatever makes Banksy famous, his art remains relevant. Each new wall painting is a social commentary and the break of silence that many contemporary people desperately need.