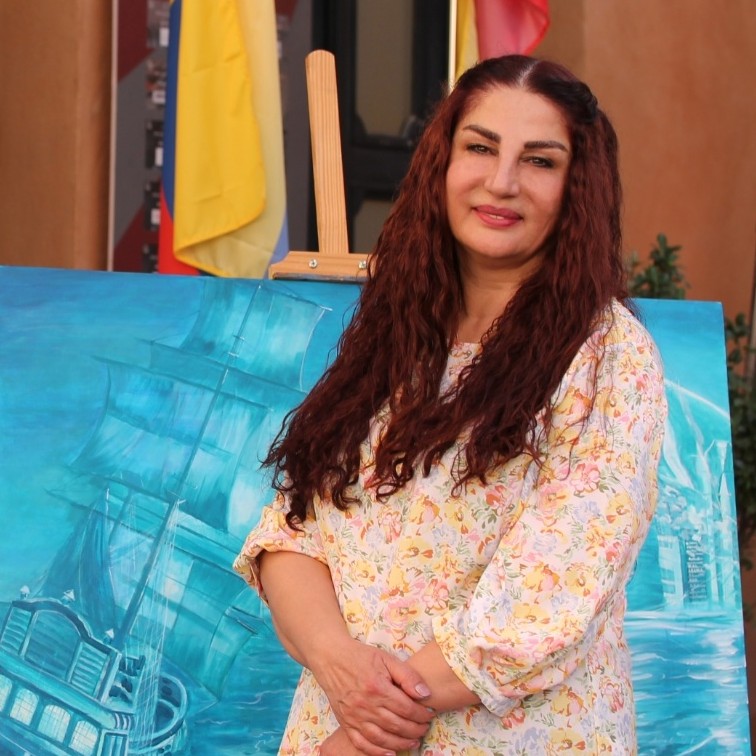 Zeinat Parsa is an Iranian conceptual artist who actively exhibits around the world. Her art blends the symbolism of ancient Iranian culture with the modern subject matter. Fine Art Shippers spoke with Zeinat Parsa about the challenges of being an artist and a woman and the generational gap in Iranian society. 
Artist Talk: Zeinat Parsa on Women's Empowerment and Modern Magic
How did you become an artist and why? Please tell us briefly about your artistic journey. 
Zeinat Parsa: When I was 15, I entered a national competition and won third place in art. That was the first time I got acquainted with paint and oil. Later I continued painting at university. After a while, I started teaching art there. And I have always been very active participating in national and international art exhibitions professionally.
What does your pseudonym, Setareh, mean? 
"Setareh" is my second name, which means "star." In Iran, we usually have two names. Some names are of Islamic and Arabic origin, while some have Iranian roots or go back to ancient cultures. In Iran, people who are forced to take Arabic names for some reason, usually choose one Iranian name and one ancient name.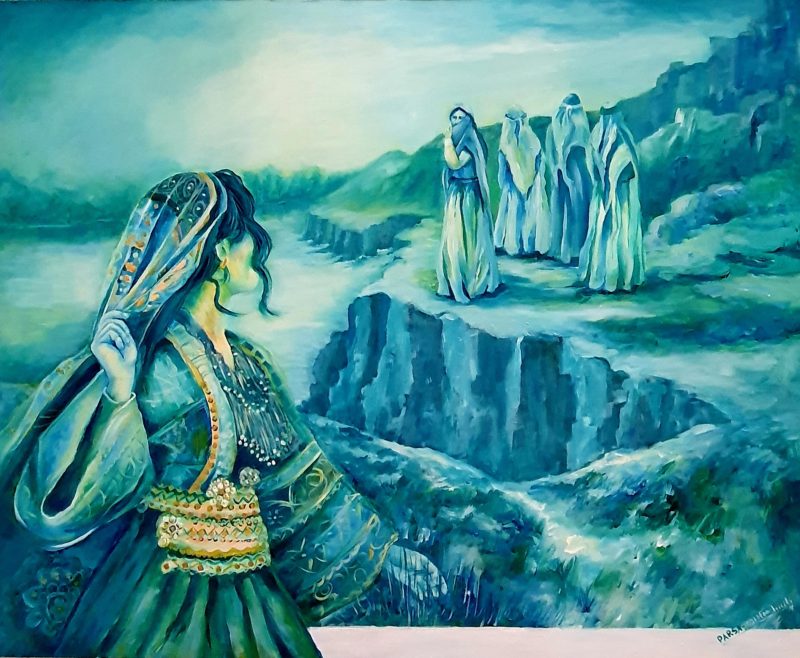 Your art is rooted in Iranian culture, but it also has references to European art. What aspects of your art reflect Iranian and European/world influences?
I am Iranian, and my Iranian nationality is obvious in my works, both in lineation and in the selection of colors. As for the subject matter of my paintings, they reference ancient Iranian culture. For example, my painting "Generation Gap" depicts the separation of a new generation of women who are turning their backs on their oppressive old culture. This painting challenges the sexist view that prevails in Iran as well as around the world. This artwork raises a global issue through an image from ancient Iranian art. You see a girl who stands out from other women who have chosen the old ways and dares to step into a modern world 
Or, for instance, in my latest artwork titled "Female Magicians of the Modern World," you see women in the clouds. That symbolizes that they are perceived as magicians in different roles. The jokers in their right hands signify that they are now the most powerful players who can appear in any role. They no longer content themselves with the roles they were assigned in the past.
What attracts you to monochrome painting? What is the symbolism behind it? 
In a world where artists work in different genres, I chose Iranian blue and certain compositions that help me convey the meaning of my artwork. I would like the viewers to see diverse elements in my paintings and use their imagination to recreate various stories while feeling the peace and tranquility that the blue color brings.
You have exhibited a lot in Italy. What connects you with this country? 
Perhaps I was lucky enough to have several exhibitions in Italy. I assume that most artists agree that Italy has a special place and position in art, especially in painting.
You travel a lot and see a lot of contemporary art at fairs and exhibitions. How would you describe your own art? 
Paintings can be simply beautiful and colorful, but I prefer them to challenge the mind and convey profound ideas through simple means. I want people to stop and think about what they see. That's why I refer to my paintings as conceptual art. People have so many interpretations of my art, which never ceases to fascinate me.
What is your source of inspiration?
All the events that happen in my real life and in my social network bring new concepts, ideas, and features to my worldview.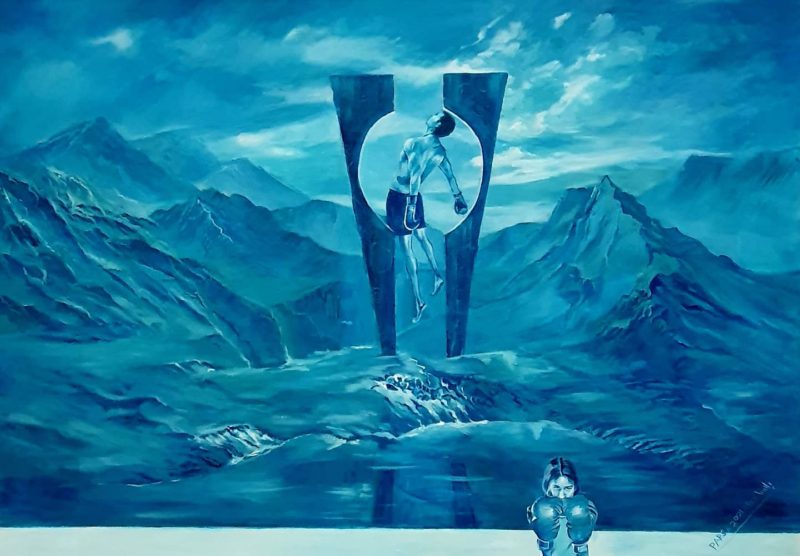 What are the greatest challenges and the best moments in the life of an artist? 
The most difficult challenge is living in a country where artists are not supported. The second biggest challenge is income, which is always unclear and unstable, and thus inevitably an obstacle to the artist's growth. The best thing for me is a  special exhilarating feeling when I paint for hours without noticing how time passes, while I free myself from daily worries and immerse myself in the beautiful world of my dreams.
How do you choose an art logistics company when you need to ship your art internationally? What criteria are important to you? 
I usually participate in group events/exhibitions, so the organizers take care of all issues, including art shipping. When I travel alone, I bring my artwork in tubes. When it comes to art fairs, quality, reputation, and previous sales are the most important criteria, indicating how they treat artists and how they handle art.
Photo courtesy of Zeinat Parsa