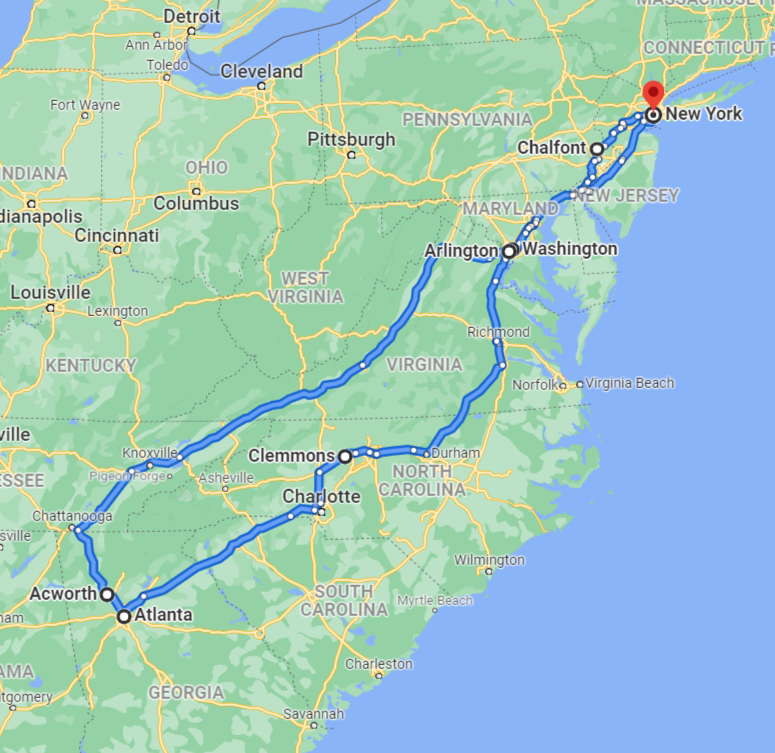 Are you sick and tired of packing and handling your most valuable pieces of art every time you need to ship them somewhere? It's time to entrust shipping to professional art logistics companies. If you need help, you're in the right place at the right time because our next art shuttle NYC – Atlanta will leave New York on December 7. We will go through several major states of the US and will be glad to have you aboard. Here are all the details you should know.
Art Shuttle NYC – Atlanta Is Scheduled for December 7
The art shuttle will leave on December 7 and make its way from New York to Atlanta and back again. A truck will have stops in Pennsylvania, Washington, DC, Virginia, Georgia,  and North Carolina. Our trained team can deliver your most delicate items, from porcelain pieces and mirrors to large-scale paintings and sculptures, to any city along the route. Please note that dates are subject to change, so make sure to contact our company in advance. That is how we can apply all the changes to the route most effectively and rapidly.
The first stop on our route will be in Chalfont, Pennsylvania. After that, we will go to the capital of the US – Washington, DC. When we are done there, our art shuttle NYC – Atlanta will head right to Arlington, Virginia. We will stay there for a short time as our next destinations are Acworth and Atlanta in Georgia. After doing deliveries and pick-ups in the Peach State, our team will move to Clemmons, North Carolina. It will be our last stop before going back to New York City.
If our art shuttle NYC – Atlanta sounds good to your ear, you can join us right now. Requesting a free shipping quote or emailing us at info@fineartshippers.com will be the best way to reach us and tell us how we can help you.