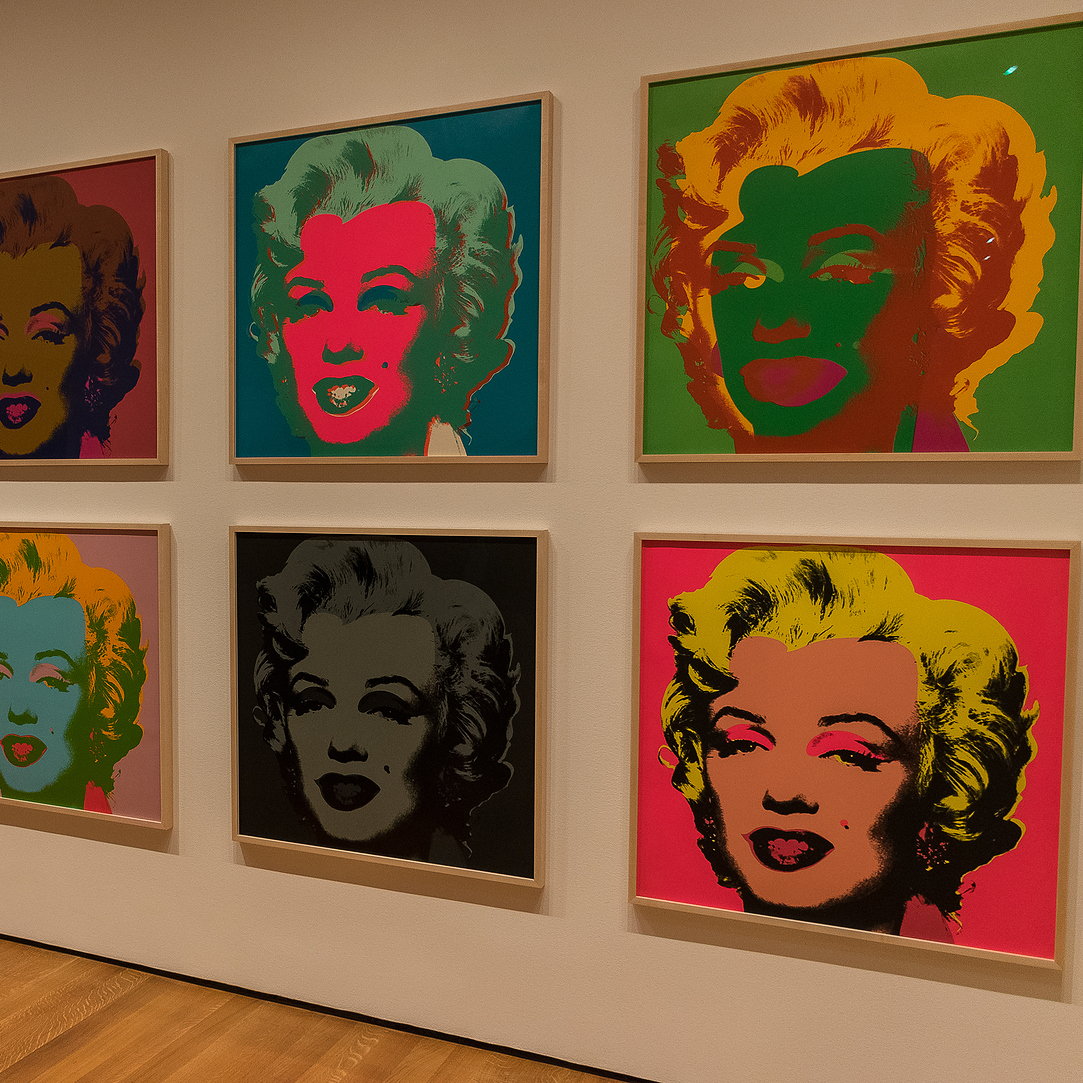 The iconic Andy Warhol's Marilyn portrait was sold for $195m at Christie's auction in New York on May 9. The buyer of the artwork was reportedly Larry Gagosian, an American dealer known for his contributions to the field of modern and contemporary art.
The sale of the portrait set two records simultaneously. "Marilyn" became the most expensive piece of art of the 20th-century ever sold. Before the auction, the title was held by "Les Femmes d'Alger," a 1995 painting by Pablo Picasso – its price was $179.4m. At the same time, Andy Warhol's piece became the most expensive artwork by an American artist sold at auctions. Once, it belonged to the $110.5m untitled skull painting by Jean-Michel Basquiat.
In this blog post, we take a look at the story behind the painting.
The Fate of Andy Warhol's "Shot Marilyns"
One of the most prolific artists of the pop art movement, Warhol created the silk-screen image of the blonde bombshell in 1964, two years after the death of the famous American actress and model.
The Marilyn portrait belongs to Warhol's "The Shot Marilyns" series that was most likely inspired by his painting "Marilyn Diptych" (1962). The series consists of four canvases of Marilyn Monroe's portraits, each made in different colors. Initially, they were based on the actress' painting for her movie "Niagara."
As of today, all the paintings of the series are sold. "Blue Shot Marilyn" was purchased by Peter Brant for $5,000 back in 1967. "Shot Red Marilyn" is now in possession of Philip Niarchos, who bought it for $3.6m from Masao Wanibuchi in 1994. As for "Turquoise Marilyn," it was sold to Steve Cohen in 2007 for a rumored $80m. The story with "Shot Sage Blue Marilyn" is still unclear. Rumor has it that the financier Kenneth Griffin bought the Marilyn portrait with orange background for $250m, though it is not confirmed. What we know for sure is that it was officially acquired by Larry Gagosian for $195m on May 9.
What Is Known About the Buyer of the Marilyn Portrait?
The 77-year-old Larry Gagosian is an owner of an art empire consisting of 19 galleries in different parts of the world. With an estimated $1 billion in annual sales, the art dealer works with some of the richest art collectors, including Steve Cohen, Leon Black, Leonardo DiCaprio, and Steve Schwarzman. There is a doubt whether Gagosian bought the portrait for himself or one of his reputable clients.
An Important Note
According to Christie's, the proceeds of the Marilyn portrait sale would be donated to the Zurich-based Thomas and Doris Ammann Foundation. The organization invests in healthcare initiatives to establish healthcare and education programs for children and young adults all around the world.