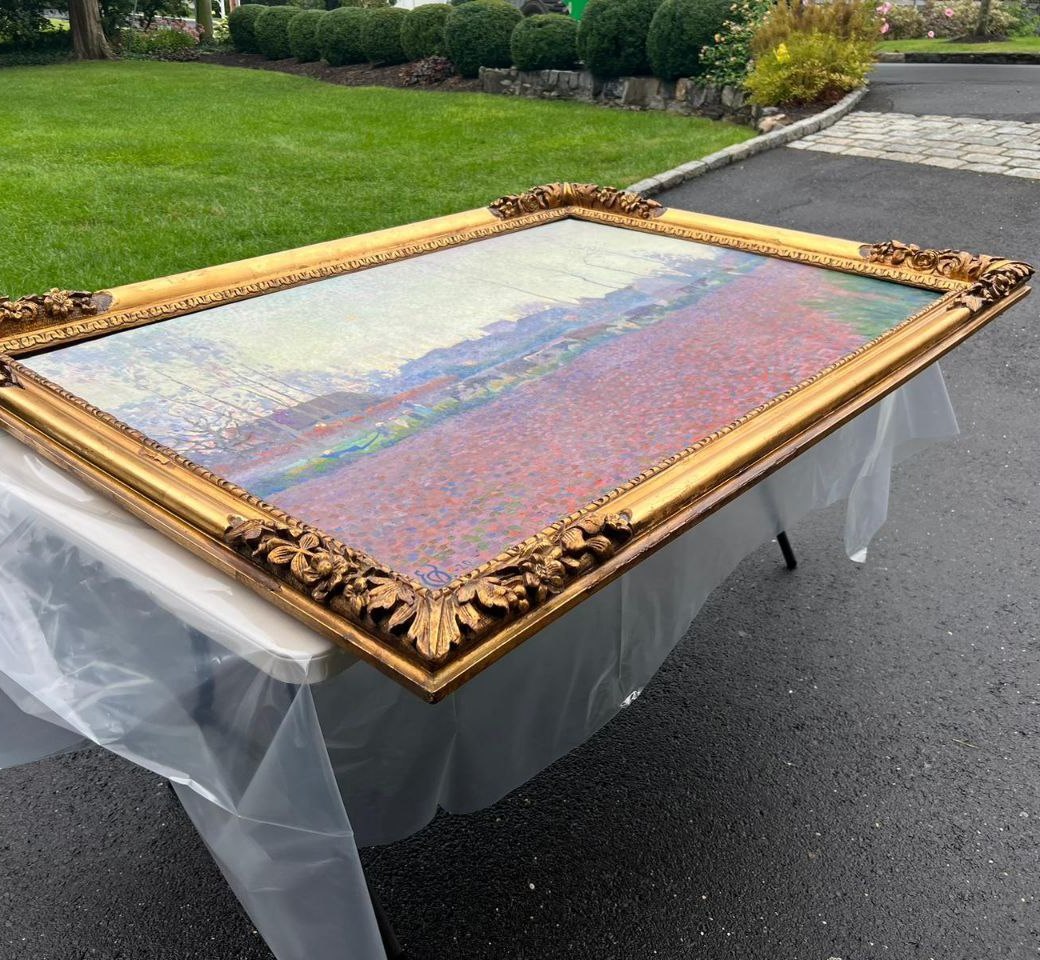 Oil paintings are infamously fragile objects that can be easily damaged by heat, light, humidity, dust, and dirt. Transportation of such delicate items is a great responsibility laying on the art movers' shoulders. However, the way you store artworks is not less important than their delivery. Whether you want to display canvases in your house or you plan to keep them away for a while in a warehouse, you have to know what you should and shouldn't do when it comes to oil painting storage conditions.
5 Essential Dos and Don'ts of Oil Painting Storage
Don't store your paintings in attics and basements and do opt for climate-controlled facilities
Such places as a garage, attic, and basement usually become a "treasury" with tons of different things. However, that's a terrible place for oil painting storage. Moisture and temperature will significantly damage an artwork in the long run. That's why you need climate-controlled units that you can find in your region.
Do keep canvases wrapped but don't use low-quality materials
If you plan to keep your pieces for a long time, it is better to wrap them for better protection. While they are sealed, no dirt and dust will be able to reach the surface. But don't forget to buy and use packing materials of high quality only.
Don't lay your canvases flat and do use storage systems
Laying an item flat can cause an artwork and its frame to warp. More than that, it takes up more space as compared to professional storage systems. You can either buy or build them by yourself.
Do pack your items in boxes but don't cut corners when you need crates
Packing your pieces, which was mentioned above, is one of the necessary measures. To add finishing touches to the overall safety of the package, you should also put a wrapped canvas into a cardboard box. And if you deal with some large and valuable objects, it's even best to opt for art crating services.
Don't move your paintings by yourself and do hire professional art movers
Your belongings won't be in a storage unit forever. Once you need to move them, you should hire professionals to handle the job. Remember that safe transportation is as important as safe oil painting storage.
With these dos and don'ts in mind, you will be able to create the proper oil painting storage conditions and keep your artworks in total safety. When done right, you won't need to worry about your valuables for long.